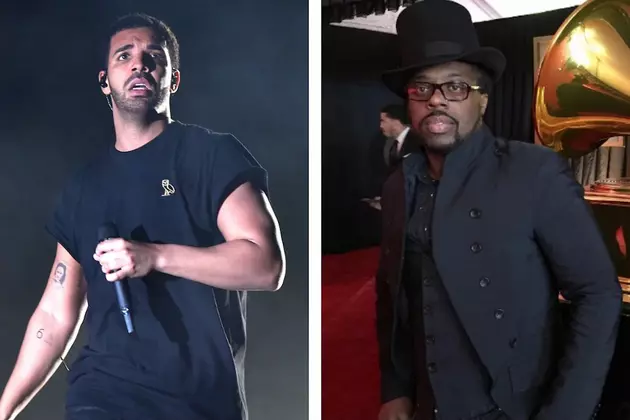 Detail Is Suing Drake for Getting Attacked by OVO Bodyguard
Kevin Winter, Getty Images / Instagram
On "10 Bands," Drake raps "I can tell you 'bout them safe house nights out in Calabasas," but according to producer Detail, there's nothing safe about Drake's Los Angeles abode, as he is suing the rapper, claiming to have been set up to get beat down by his security. According to TMZ, Detail has filed a lawsuit against Drake, alleging that his jaw was broken by Chubbs, Drake's bodyguard, because Detail had at one point declined to work with the Lord of the Six.
As the story goes, Drizzy extended an offer Detail's way in 2014 to be his exclusive producer (a title that past, present and future should belong to 40 if anyone), one that was ultimately declined. According to the lawsuit, though time passed, Drake never forgot the perceived slight and when, in June 2014, Detail arrived at Drake's estate late one night to work, he was met by Chubbs, who struck him across the face, yelling, "I will beat all your asses, including your bitches. I don't give a fuck. I will hit you again. Do you think Drake is soft? You think Drake's a punk?"
Detail, who is perhaps best known for his work on Beyonce's "Drunk in Love" or Wiz Khalifa's "We Dem Boyz," says that Drake set him up and is looking for proper compensation for it. 2014 was a bit of an in between year for Drake, who had released Nothing Was the Same in September 2013 and If You're Reading This It's Too Late in February 2015. If anything, that middle year is remembered for "0 to 100" which has its own drama and Diddy-related squabbles attached.
50 Great Albums From Rappers With Poetic Flows