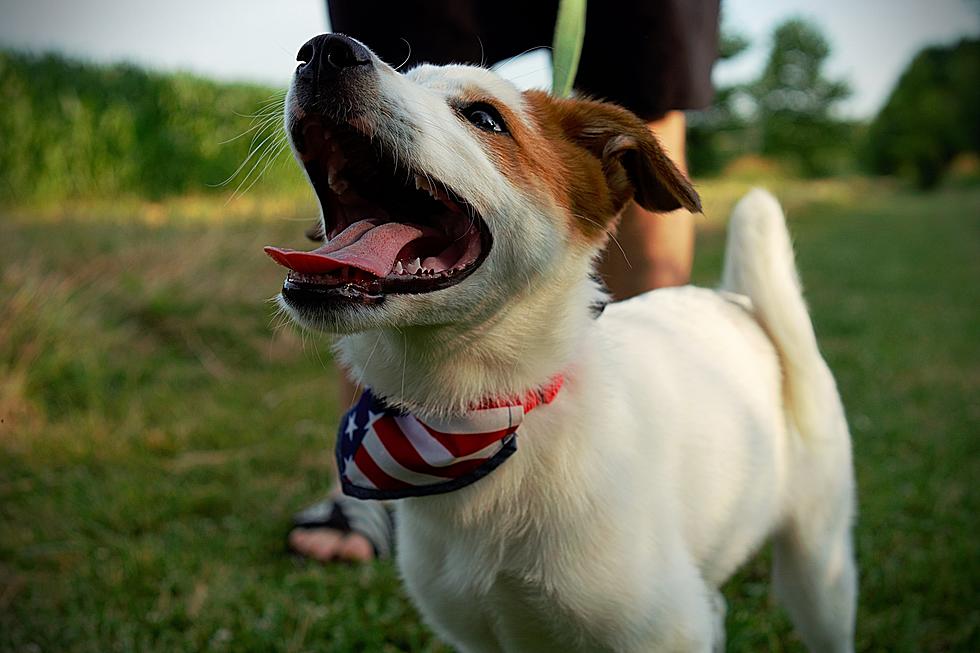 We are quickly approaching the official kick-off to summer, June 21, 2023. The Old Farmer's Almanac is calling for warmer-than-usual temperatures this summer. Half of New York State will have warm and dry weather, the other half will have warm and rainy weather. Last summer we had multiple days across the state where the heat index was in the 90s and 100s. With scorching heat comes safety precautions, not only for us humans but also for our pets.
If It's Hot For Humans, It's Sweltering For Animals
Imagine staying outside all day in a fur coat in 100-degree weather. It doesn't sound fun, right? That's basically what your dog will be subjected to if you leave it outside today. That's why New York has a law to protect animals from being left outside during extreme weather.
The New York law that protects animals that are left outside says,
'Inclement weather' shall mean weather conditions that are likely to adversely affect the health or safety of the dog, including but not limited to rain, sleet, ice, snow, wind, or extreme heat and cold.
The law says that a dog's owner must provide it with relief from the extreme elements,
Any person who owns or has custody or control of a dog that is left outdoors shall provide it with shelter appropriate to its breed, physical condition and the climate.
If a dog's owner is caught leaving it outside on a hot (or cold day) without proper shelter from the sun and heat, they will have to pay a fine of between $50 to $100, if it is their first offense. For second offenses and beyond, the fine is between $100 to $200. If the problem is not corrected within three days, more fines will be added,
Beginning seventy-two hours after a charge of violating this section, each day that a defendant fails to correct the deficiencies in the dog shelter for a dog that he or she owns or that is in his or her custody or control and that is left outdoors, so as to bring it into compliance with the provisions of this section shall constitute a separate offense.

 
What Does New York State Consider 'Shelter' For An Outdoor Dog?
- A dog left outside at any given time must be provided with natural or artificial shade at all times the sunlight may harm the dog.
- A dog left outside during inclement weather must be provided with a housing facility that has,
(1) have a waterproof roof; (2) be structurally sound with insulation appropriate to local climatic conditions and sufficient to protect the dog from inclement weather; (3) be constructed to allow each dog adequate freedom of movement to make normal postural adjustments, including the ability to stand up, turn around and lie down with its limbs outstretched; and (4) allow for effective removal of excretions, other waste material; dirt and trash. The housing facility and the area immediately surrounding it shall be regularly cleaned to maintain a healthy and sanitary environment and to minimize health hazards.
When it's hot outside, if you can't keep your dog inside your home, at a daycare, or with a friend, take extra care when leaving it outdoors. Make sure your dog has plenty of water and a well-ventilated housing structure in the shade. If you have a security camera, it might help to point it at the area where your dog is, that way you can keep an eye on it.
***This article is not intended to provide legal counsel or advice
New York's Most Dangerous Dog Breeds
Here's The Meaning Of Dog Collar Colors
If Your Dog Hangs Out With Other Dogs In NY, It's At Risk For 7 Diseases