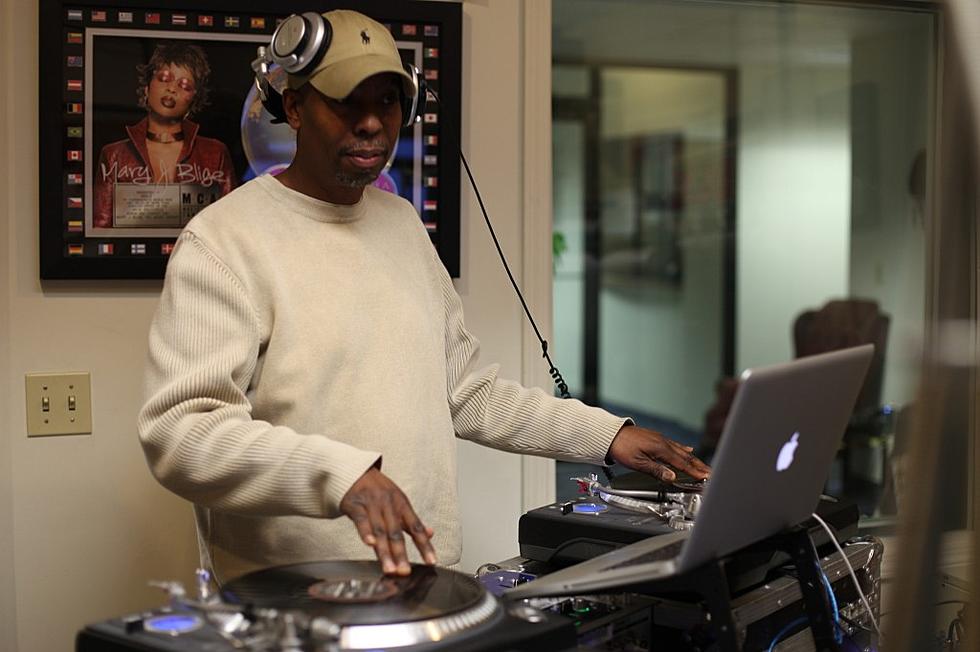 DJ Stoney, The Living Legend
WBLK
It has been with great pleasure that I've had the chance to work with DJ Stoney -- a.k.a. The Legendary DJ Stoney. I remember one night being out at a nightclub called sensationz; while watching over 100 people packed onto a small dance floor, they begin to scream, yell and throw their hands in the air. It was a moment in time that I wish I was on the dance floor because everybody was in a state of euphoria.
My good friend Steve Wilson leaned over and said, "See, dog, Stoney is not only one of the best to ever do it, but he's also one of the coolest dudes in this town."
The Legendary moniker is a testament to the history of his deejaying days. Once while playing at the Vermillion Room, Rick James came up to him and asked why wasn't he playing any of his music -- and of course the nice guy that he is, Stoney obliged. Hands down, DJ Stoney is a true professional and the epitome of a gentleman.
Just about three years ago, DJ Stoney was hired by WBLK to spin music during the first half of our "Throwback Sundays" mix show. This was the first time I had the pleasure to work with him on a one-on-one basis. When he first arrived, he told me that he wanted to exceed the expectation of the show and give the listening audience a weekly flashback down memory lane. He ask me to continue to push him and not hold back on any criticism I may have about him or how he's playing. This is why we have such great chemistry.
I'll admit, of all the people I work with, DJ Stoney stands alone when it comes to great personality and sense of humor. Just take a look at the comments below I gathered from some of my Facebook friends and see what other people think of him:
I think he's a great guy real Humble ------> but I know u not about to include that lol hahaha Go easy on him Big Homie !!!!!
Honestly, Stoney is probably one of the best men I know... He's a very 'stand up guy'. Now I know that's a cliche statement, but in this case it is 101% true!
I have known Stoney for 40yr's, we grew up in Perry's, he was in charge of me and his siblings when our mother's went out, he is as humble and real now as he was then, polite, manner able, respectful, music and family always came first, he represents a positive black man with character, morals, accomplishments, family values, A man who never forgot where he came from! Perry's for Life!! Love you STONE!!!!!!!
I just remember he was an awesome DJ. If Dj Stoney was spinning you knew the party was going to be jumping. Who was Dee -Jaying determined whether, my friends & I would go to the party or not. DJ Stoney... definitely a YESS!!