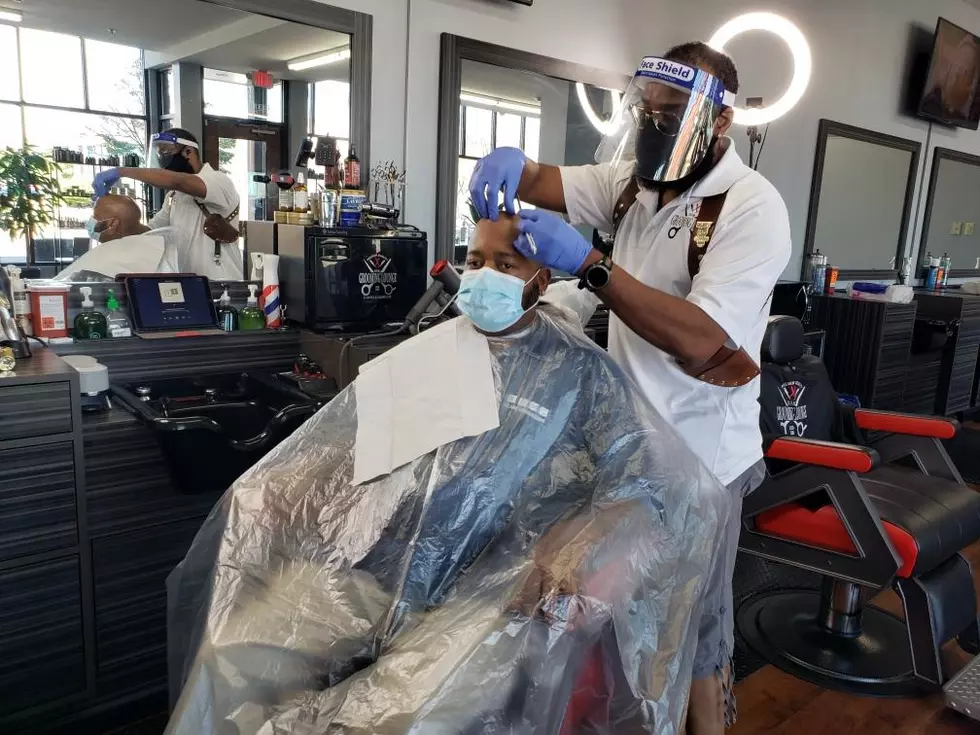 DJ Hassan's Experience Getting His First Haircut in Months
Hassan Sanders
Today was my first time getting a hair cut in months and let me be the first to tell you, when you walk into a professional barbershop some new rules have to be followed according to New York State guidelines.
Enter your number to get our free mobile app
Sean Thompson, owner of H.O.M Grooming Lounge is prepared and fully stocked with all the sanitation supplies necessary for his customers.
The first thing I had to do was get my temperature checked and sign in. My barber then placed a new chair cover over the barber chair to ensure that my seating area was clean and sanitized before we began. Lastly, I had to wear my face mask during the entire process.
Mr. Thompson had this to say about how he's moving forward:
My number one priority is making sure my clientele have the best experience possible, I've spent the time and money making sure that when my customer enters the building they are safe and everything is neat and clean.
Sean Thompson also owns Sean's House Of Masters on East Delevan St. in Buffalo and has been in the business for over 30 years. I personally enjoyed my experience there, The H.O.M Grooming Lounge is located at 864 Main St. in Buffalo New York, their hours of operation are Monday thru Thursday 9 am to 6 pm.
KEEP READING: 50 community resources supporting Americans financially impacted by COVID-19