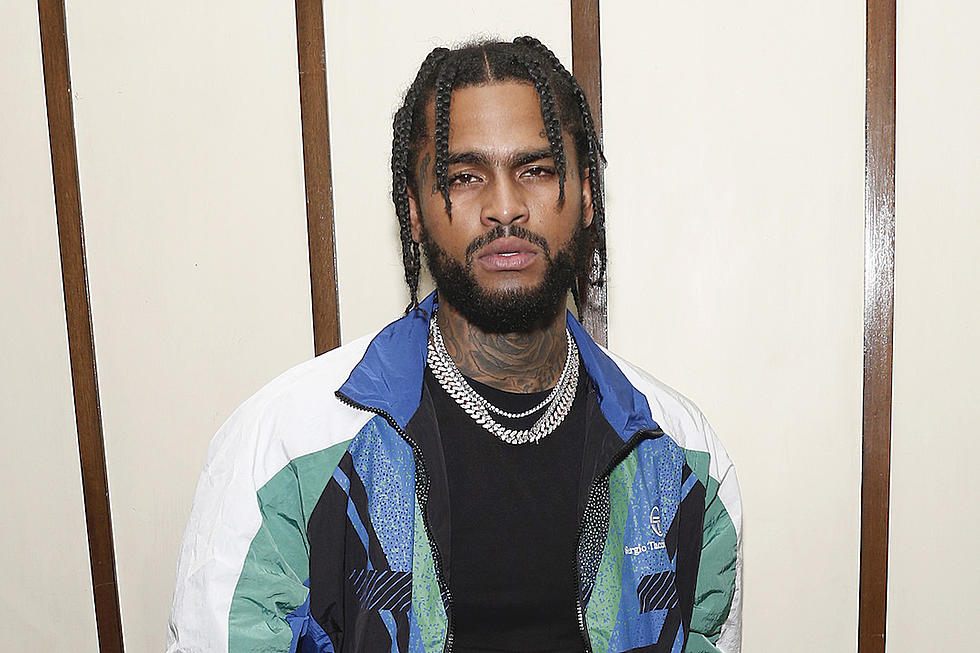 Dave East and Woman Cited for Battery After Threesome Gets Violent: Report
Lars Niki, Getty Images
On Oct. 28, TMZ reported that the battery charges against Dave East were dismissed. Speaking to the celebrity news site, his attorney Stacey Richman said that because East took a test that confirmed he got a concussion during the altercation, the charges ended up being dismissed.
Dave East could be facing a battery charge following an alleged ménage à trois that reportedly turned violent in Las Vegas.
According to a report TMZ published on Wednesday (Sept. 18), the New York rapper was having sex with two women when an altercation suddenly broke out during the act. Las Vegas police reportedly claim that champagne bottles and fists were thrown between the three people.
This incident reportedly happened at the hotel Delano Las Vegas after East made an appearance at Drai's Nightclub last Saturday night. According to a police report, East invited the two women back to his hotel and started having sex with them.
The rapper-actor reportedly told Las Vegas police that one of the women was upset that he wasn't giving her any attention and she became belligerent. East claims that the woman started throwing champagne bottles at him from across the room and two of them struck him in the head. East was reportedly left with visible injuries on his arm and leg.
Meanwhile, the woman East accuses of throwing bottles claims that Dave got into an argument with her and hit her five to six times, including one punch to the arm. She purportedly then ran to the bathroom and called the police.
Another eyewitness, a woman who arrived at the scene during the altercation, says that East was the aggressor and the other woman was throwing the bottles. East's friend says they only saw the woman East was in conflict with throwing bottles.
Police reportedly cited East and the woman for misdemeanor battery, but no arrests were made. Both parties were apparently treated for their injuries at separate hospitals.
In a statement, East's lawyer Stacey Richman says the rapper wasn't in the wrong.
"The woman threw a soap dispenser and bottles of champagne at Dave," Richman says. "One of the bottles shattered on the wall, sending glass flying and cutting Dave. Another bottle hit Dave with force in the head. The woman sought to continue her assault. Dave did not respond with violence. Instead Dave was concerned for everyone's safety. Dave justifiably took the woman by the arm and put her out of the room. Dave did not assault anyone. He was ordered by his doctor to get CAT scan after the incident. We are waiting on the results. It was later learned that the woman had secreted Dave's phones in her handbag."
XXL has reached out to Dave East's camp for comment.
See the 35 Best Projects of 2019 (So Far)