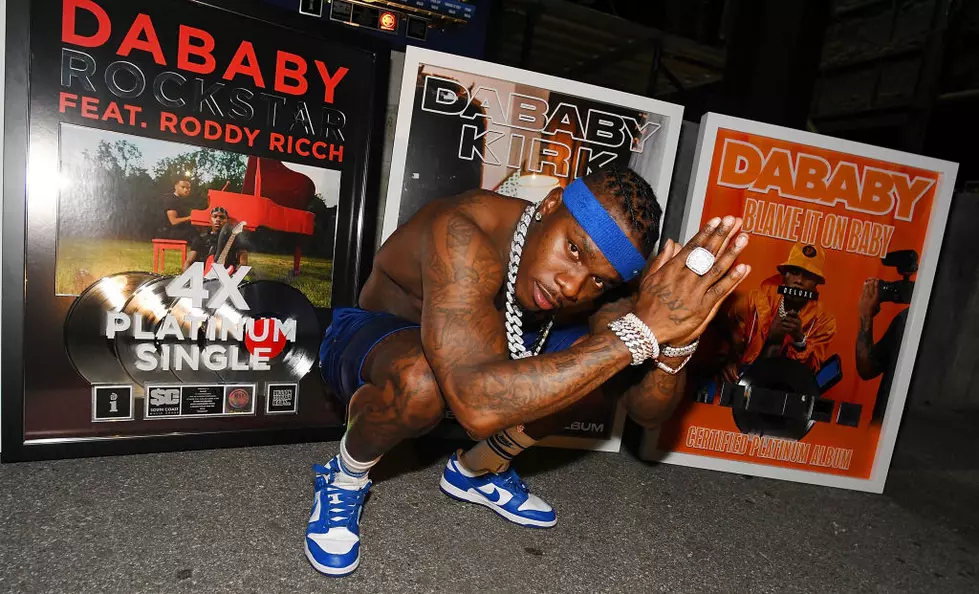 DaBaby Performing Live In Western New York
Getty Images for Interscope
The Billion Dollar Baby himself is on the way to Western New York for a concert and he's sure to bring a whole lot of high energy with him.
Listen To Ed-Nice Every Monday Through Friday At 10 AM on Power 93.7 WBLK
On the heels of releasing his newest studio album Baby on Baby 2, DaBaby announced he's going on a 13-city nationwide tour that will take him from New York to Los Angeles, and plenty of spots in between, including Rochester, New York.
The Baby On Baby 2 Tour will feature plenty of songs from his new album, along with a ton of his hits from his various multi-platinum projects from over the last few years.
Hailing from Cleveland, Ohio, the Giving What It's Supposed To Give rapper, whose real name is Jonathan Lyndale Kirk, has been in the news a lot lately for a few different reasons.
In addition to his claims he has been blackballed in hip hop circles due to extremely low first-week album sales for Baby on Baby 2, he's also made news for claiming to have slept with Megan Thee Stallion multiple times.
Regardless of this, it's all but assured that we will be in for a very entertaining show when the controversial Suge rapper hits the stage in Rochester on Friday, November 4th, 2022, at the Water Street Music Hall.
Tickets for the show are on sale now and start at $40 plus fees. VIP tickets and skip line is also available for an additional fee.
Best Photos From Drumwork Fest 2022
The first major Hip Hop and R&B Music Festival in Buffalo brought the city out to see Conway The Machine, Wale, Fabolous, Jeezy, and more.
The Worst Date Stories in Buffalo
We've all had our share of bad dates, but these are some of the worst stories we've heard.
WBLK Presents Benny The Butcher at the Rapids Theatre
After Dark and WBLK present Benny the Butcher with 38Spesh, Rick Hyde, and more live at The Rapids Theatre in Niagara Falls, New York. (Photo by Ed Nice Jackson / Nice Shot Media, Licensed to TownSquare Media)