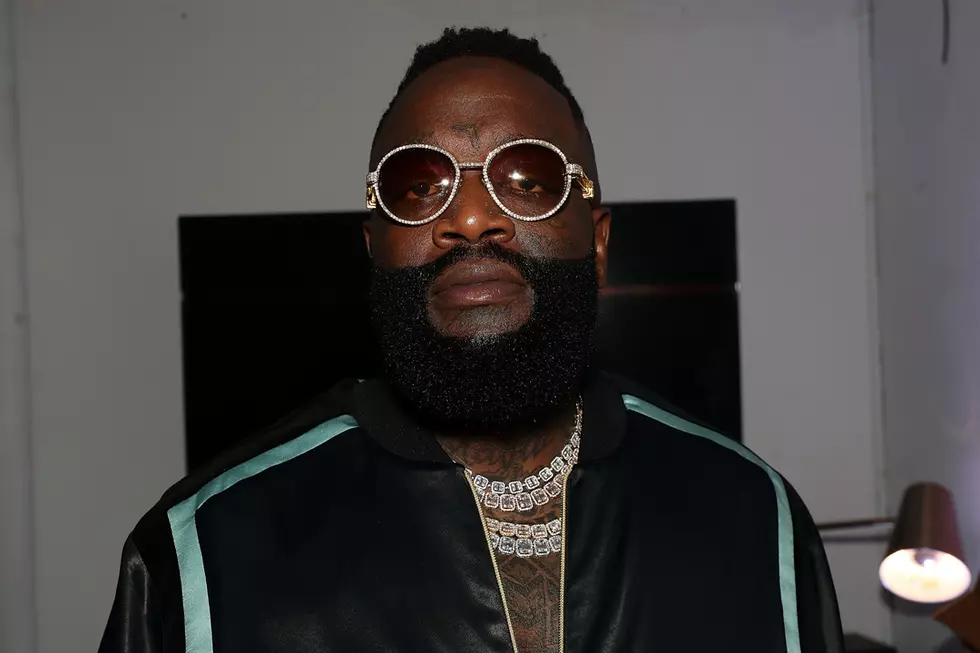 Conway the Machine Gives Rick Ross Autographed Buffalo Bills Helmet
Shareif Ziyadat, Getty Images
Rick Ross hit the stage at the Lakeside Event Complex in Buffalo on Saturday, August 7, 2021, and Conway the Machine was on-hand to officially welcome him back. According to a tweet from Marcel Louis-Jacques, who is a reporter for ESPN and located in the 716, Conway gifted Rozay with a Buffalo Bills helmet signed by cornerback Tre'Davious White,
Conway the Machine gifted @RickRoss a @TakeAwayTre_ signed Bills helmet before the show last night
Westside Gunn and Conway the Machine Featured on Kanye's Donda Album
And Conway has been making more big moves, the Buffalo Kids are on the new Kanye West album 'Donda.' Conway the Machine and Westside Gunn are featured on a track called 'Keep My Spirit Alive.' The track features vocals from KayCyy, who is a Kanye protege from Kenya. The track is mellow, insightful and crafted with care. You can check it out below.
"Keep My Spirit Alive" featuring Conway the Machine, KayCyy & Westside Gunn
I had to hop a flight to Atlanta to check out the album release party. Let me say this, Kanye is a marketing genius. The stadium was packed and most of us purchased tickets, just to preview his new album. He was on stage the whole time, but didn't really "perform." Now, he did "levitate," which is kind of cool, but it definitely wasn't a concert. There were hundreds of people dressed in all black, who were walking around a circular gate around the stage for the entire show. I felt like it was an ode to Kanye's mom, Donda, the album's namesake. It felt like they were lost souls, mourning the greatest loss in their lives.
The Value Of NFL Teams
Forbes ranked the value of every NFL team.
Top Rated Buffalo Bills Players In Madden 22
Here are the top-rated Buffalo Bills players in this year's version of Madden football.