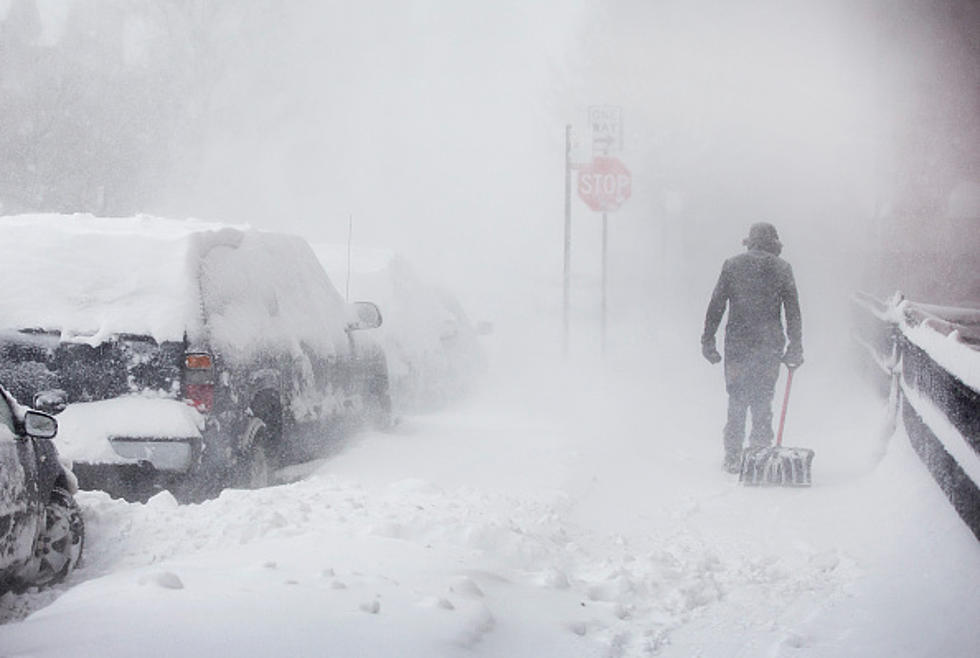 Winter Prediction Is Looking Pretty Brutal For New York State
Getty Images
If you were hoping for a mild winter this year in New York State, the chances for that are not looking good. The Old Farmer's Almanac released its predictions for winter 2022-2023. The Almanac says that there will be two winters in the United States. One part of the country will be mild, the other will experience bone-chilling cold.
Janice Stillman, editor of The Old Farmer's Almanac says,
Depending on where you live, this will be the best of winters or memorable for all the wrong reasons. One half of the country will deal with bone-chilling cold and loads of snow, while the other half may feel like winter never really arrives.
The Old Farmer's Almanac predicts that is will be colder than normal this winter in the Northeast region of the country, including New York State.
The eastern half of the U.S. should brace for potentially record-breaking cold to define the season.
The Almanac says New Yorkers should expect freezing temperatures that will cause more snowfall. You can check out The Old Farmer's Almanac predictions here.
This summer proved to be pretty warm overall in New York. There were several days were heat indexes were in the 90s and 100s around the state. Governor Kathy Hochul issued a few heat advistories.
Greatest 1-Day Snowfall Amounts In New York State History
New York gets hammered with what we believe to be historic snowstorms all the time. What are some of New York's highest one-day snowfall amounts? Here's a look by county thanks to the
National Centers for Environmental Information
:
9 Of The Best Dog Breeds Perfect For New York's Cold Winters
How To Stay Safe During 'Dangerous' Cold in New York