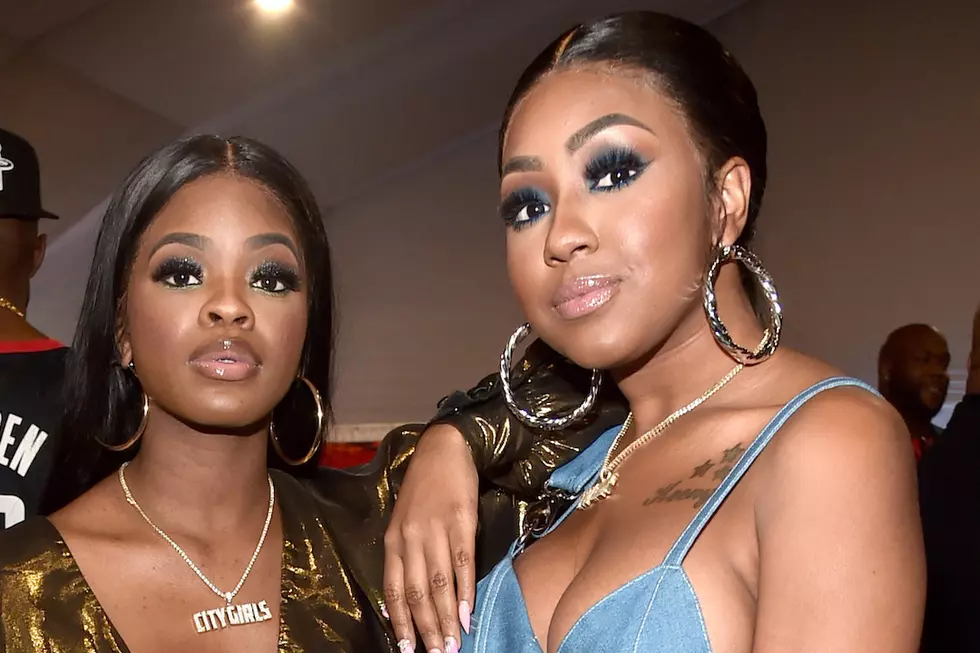 Yung Miami Says J.T. Released From Prison, City Girls Dropping New Song Tonight
Alberto E. Rodriguez, Getty Images
J.T. is apparently out from behind bars, and to celebrate, she's dropped off her new song "JT First Day Out."
Is City Girls' J.T. out of prison? It's hard to say for sure, but her City Girls' comrade Yung Miami says she is.
After serving more than one-year in prison, Yung Miami says J.T. is out of the box. On Tuesday (Oct. 8), the expecting mom hopped on her Instagram page to announce that her partner-in-rhyme is finally home. "YOU BITCHES IN TROUBLE!! MY BITCH HOME!" she wrote on her IG.
XXL can't confirm whether or not J.T. is out, but it looks like City Girls are celebrating her purported release with a new single that is appropriately titled "JT First Day Out." The song is set to drop at 10 p.m. EST.
In June, Quality Control co-founder Pierre "Pee" Thomas, told Miami's 99 Jamz that J.T. would be released within three months from that date.  "J.T. will be home within the next 90 days," Pee told radio personality Supa Cindy without further details about her impending release.
Check out Yung Miami and Pee's announcement of J.T.'s purported release from prison below.
XXL has reached out to City Girls' team for comment.
See the 35 Best Projects of 2019 (So Far)