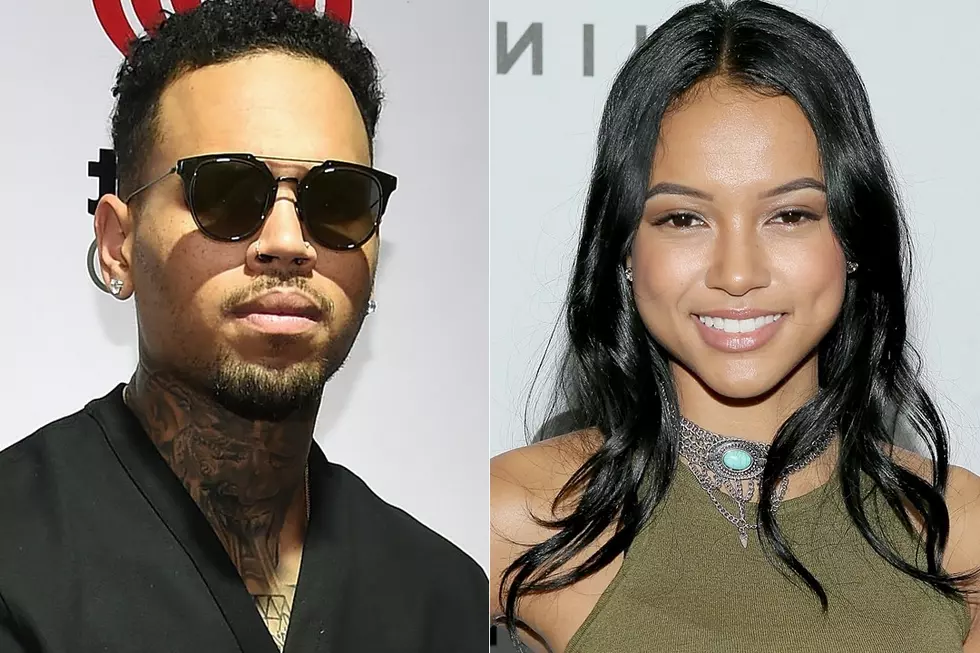 Chris Brown Responds to Karrueche Tran and Soulja Boy: 'Let Them Do What They Doing'
Ethan Miller / Mike Windle, Getty Images
Chris Brown was slapped with a restraining order and ordered to stay away from ex-girlfriend Karreuche Tran. In a sworn statement to the judge, Tran stated that Brown told a few people he was going to kill her. Brown has uploaded a video on Instagram and what started out as a promotional video for his upcoming Party Tour featuring 50 Cent, Fabolous, Kap G, and O.T. Genasis quickly went south when he addressed, Karrueche and Soulja Boy at the end.
"And make sure y'all don't be listening to all this bullshit man," he said. "Whatever them people on that other side doing, let them do what they doing." Brown went on to address the supposed Soulja Boy boxing match and said he bowed out because too many people "wanted a piece of the pie," not because he was scared--as Soulja Boy had suggested in a recent tweet.
While Brown didn't openly say he still had beef with Soulja Boy he did suggest that whenever he sees him again anything could happen. He insisted that his fans should ignore what is being said about him in the media. It may be wise for Chris Brown take his own advice and stop reacting to everyone who has something negative to say about him.
20 Rappers & Singers Social Media Loves To Hate