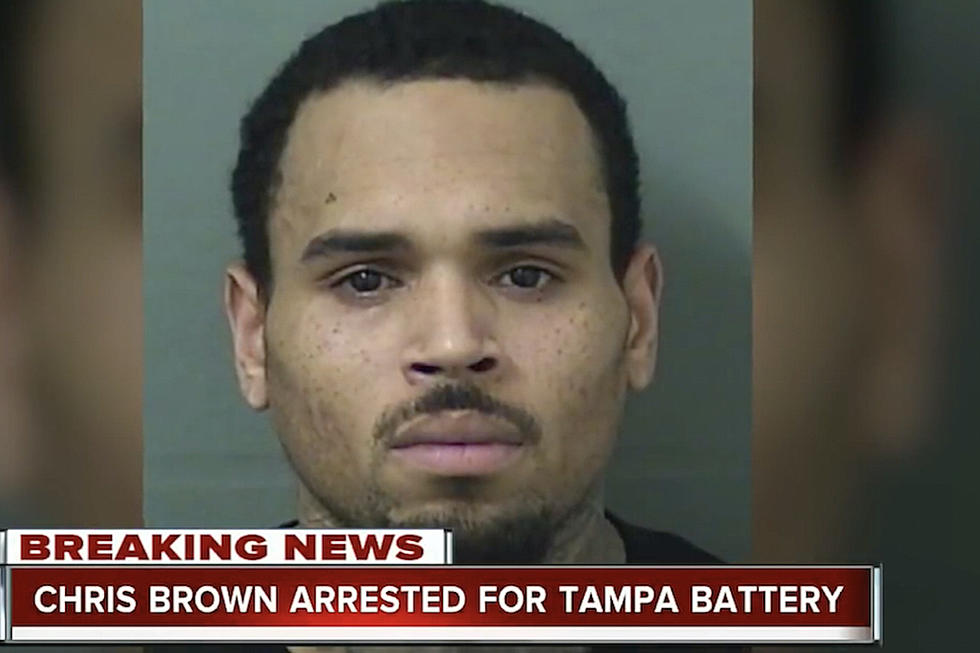 Chris Brown Arrested on Felony Battery Charge in Florida [VIDEO]
YouTube
Chris Brown was arrested Thursday night (July 5) in Palm Beach County, Fla., on an outstanding warrant minutes after finishing his concert.
According to ABC News, the R&B star was taken into custody on a felony battery charge, stemming from an April 2017 incident in Tampa Bay, Fla. Brown allegedly sucker-punched an in-house photographer during a paid club appearance. The cameraman, identified as 38-year-old Bennie L. Vines, claims that the singer leaped over a couch and socked him in the mouth while he was doing his job.
The incident was captured on camera by a clubgoer who wanted to see the singer. Brown and his entourage left the scene before the police arrived.
Brown was booked at 11 p.m. and released at 11:52 p.m., after posting $2,000 bail. The original arrest warrant was issued back in August 2017, but since the charge was only a misdemeanor, police waited until the singer return in the state to charge him.
After the arrest, Brown went to Instagram and posted a photo of himself on stage. In the caption he wrote, "What's NEW???? Show tomorrow!!!" followed by the eye roll and red heart emojis.
Brown's currently on his "Heartbreak on a Full Moon" tour. The trek is scheduled to stop in Tampa, Fla., on Friday (July 6), before heading out to Pelham, Ala., on Saturday (July 7) and then the North Carolina area on July 9 and 10.
Reps for Chris Brown had no comment on the matter.
Watch ABC News' Report on Chris Brown's Arrest