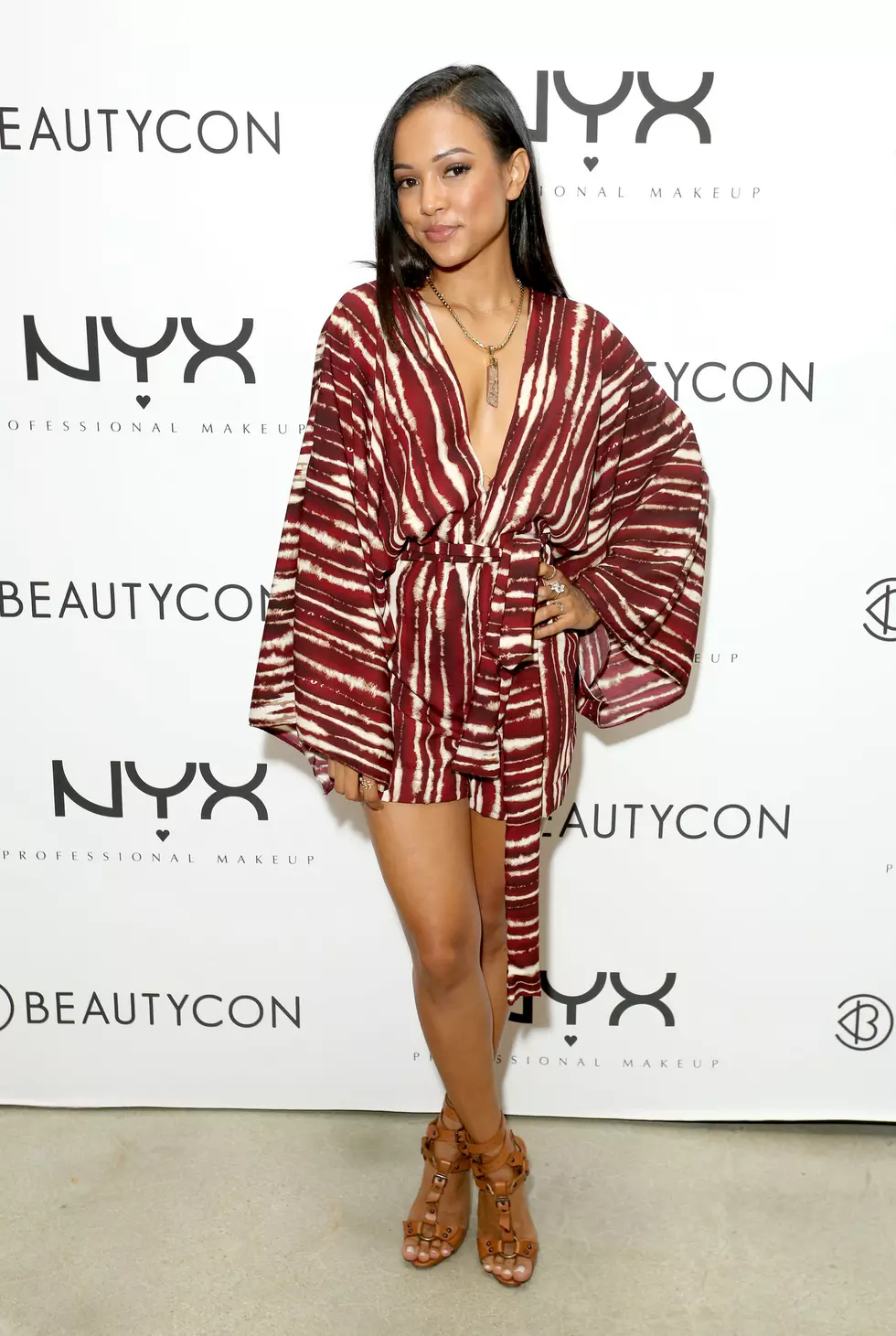 Chris Brown, Crew Threaten Marques Houston Over Karrueche Tran; Did the Weeknd's Video Shoot Really Get Raided?
(Photo By Rachel Murray/Getty Images Entertainment)
Yasmin Young here from the 2 To 6 Takeover here to Spill The Tea on Chris Brown's crew threatening Marques Houston and The Weeknd's video shoot getting "raided" by cops!
Karrueche Tran's Debbie Cakes Cause Chris Brown Blow Up
Chris Brown did what he does best...go CRAY CRAY! It happened after Karreuche Tran, his ex, posted a thirst trap picture of her lil' Debbie Cakes!
Well, Marques Houston must have been PARCHED because he posted a comment on the pic:
Then, as you can see, Breezy was comment creeping and replied to Marques! If that wasn't enough, one of Chris' gang-member crew posted a pic of semi-automatic guns and a warning to Marques! This is his EX, clearly, EX means it's over...right??
Did The Weeknd's Video Shoot REALLY Get Raided?
According to TMZ a video that's been circulating of The Weeknd's video shoot being raided by LAPD officers last night is NOT real! According to TMZ, they spoke to the LAPD, who said the video was staged!! With The Weeknd's album The Beauty Behind The Maddness dropping today, it all makes sense...PROMOTION!
Listen to Yasmin Young weekdays from 2 - 6 pm inside the "2 To 6 Takeover" on The People's Station 93.7 WBLK!!