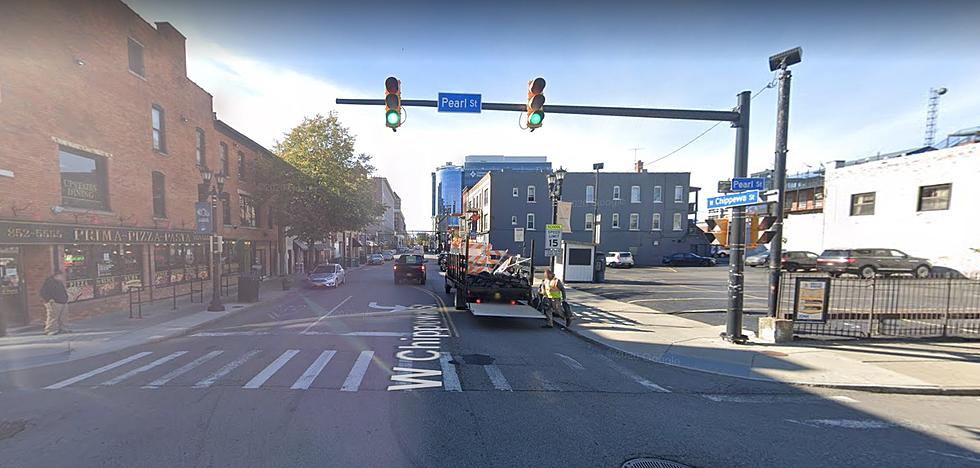 Chippewa Street is Showing Off Its New Makeover With A Fun Event Today
Google Maps
Chippewa Street in downtown Buffalo just got a million-dollar makeover and you're invited to experience it while shopping, eating, and of course, drinking. If you've been downtown over the past six months, you've noticed that trying to drive on Chippewa Street has been impossible. There was constant construction and closures. Well, now the $8 million-dollar improvement project is finished and the Chippewa Alliance is hosting a pop-up party today to celebrate.
At 11:30 am there will be a ribbon-cutting ceremony. The pop-up event will take place this afternoon from 4 to 8 pm. Starting at 6 pm there will be live music by RNSM, who is a funk, jazz, pop, and R&B fusion band. There will be more than 20 local vendors, which is perfect for a little early Christmas shopping. Many of the bars on Chippewa will offer happy hour specials and you can enjoy a bite to eat.
The Chocolate Bar Local Kitchen & Beer Bar, Soho Buffalo, NY Bacchus Wine Bar & Restaurant, Bada Bing, Berrafato's Prima Pizza, The Cowboy, D-Tour Martini Bar & Kitchen, Frankie Primos +39, 67 West Bottoms Up, Rec Room Buffalo, Buffalo Tap House, Patina 250, VUE Rooftop Lounge, Chez Ami Restaurant, and Buffalo Chophouse will all be participating.
Some of the new improvements to Buffalo's entertainment district are:
- Wider sidewalks
- New curbs
- New pavement
- New overhead lighting
Check out the pic below to see how the overhead lighting really transforms the street. Trees will be planted along Chippewa in the spring.
7 Must-Try Restaurants on Chippewa for Date Night
7 Restaurants in Buffalo with Must-Try Mac and Cheese
Top 20 Pumpkin Patches You Need To Visit In Western New York