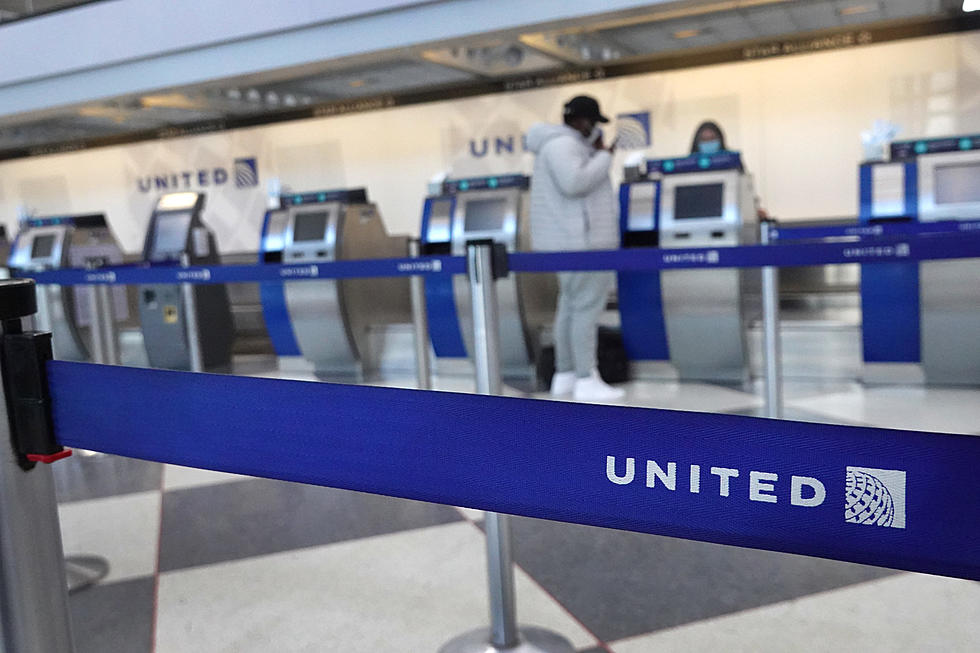 Cheektowaga Man Charged With Assault on United Airlines Flight
Getty Images
A Cheektowaga man is being charged with one count of abusive sexual contact on an airplane, after a recent United Airlines flight.
The NY Post reports Ryan Manuella, 28, has been charged by the US Attorney's Office in New Jersey.
The criminal complaint stated Manuella was a passenger on United Airlines Flight 1729, flying from Denver to Newark, when he moved to an empty seat on the plane next to a female passenger.
"While seated next to the victim, Manuella touched the victim on the groin and inner thigh with his hand, both directly and through the victim's clothing, all without the victim's permission," the complaint reads.

"The victim told Manuella in a loud voice to get away from her, stood up quickly from her seat, sought the assistance of a flight attendant," it said.
A flight attendant then moved the woman to a new seat for the remainder of the flight.
After landing, Manuella was questioned by police and admitted touching the woman "with a desire for his sexual gratification," according to the complaint.
Manuella faces up to two years in prison and a $250,000 fine if convicted.
8 Self Defense Weapons Outlawed in New York
10 Things That Let People Know You're From Cheektowaga
12 WNY Words That Out-Of-Towners Struggle To Pronounce
Hidden Features of Famous Buffalo Places
Architecture is both an art and science; combining function, form and design into a structure meant to last generations.
Take a tour of some of Buffalo's most famous places, and see the secrets these locations have been hiding in plain sight all along.
How Many in America: From Guns to Ghost Towns
Can you take a guess as to how many public schools are in the U.S.? Do you have any clue as to how many billionaires might be residing there? Read on to find out—and learn a thing or two about each of these selection's cultural significance and legacy along the way.