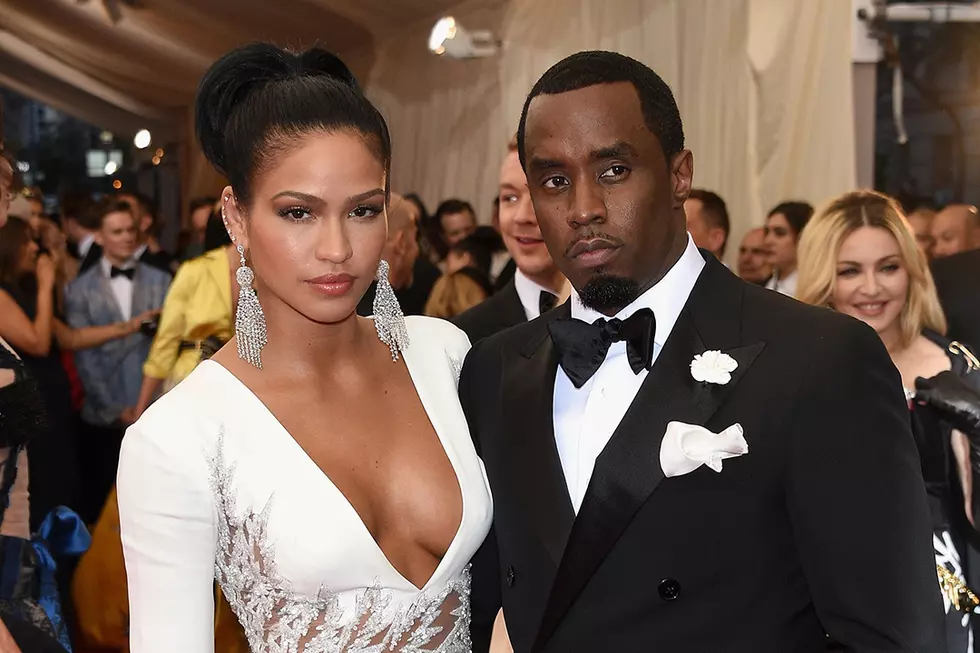 Cassie's Mom Calls Cops on Diddy Following Breakup Argument?
Larry Busacca, Getty Images
TMZ reports that after a break up argument between Cassie and Diddy, Cassie's mom got involved and called the cops on him. Reportedly, it all stemmed from a phone.
TMZ sources say that the drama began when Cassie and Diddy— who have been dating for a while now and have previously sparked rumors of an engagement— got into an argument while in the car. Cassie told Diddy that she wanted to break up, he didn't take the news so well, and grabbed her phone and began scrolling through it. Sources claim Diddy then jumped out of the car in Beverly Hills with the phone and Cassie took off with the driver.
Although Diddy eventually returned home and took two cars parked outside, Cassie had told her mom about the argument and the phone before he returned it and she reportedly called the police on him. The cops came, Cassie explained her phone was returned, and they left, though they did write up a domestic incident report.
Just this past May, Diddy and Cassie were spotted at his Bad Boy Reunion Tour and she wished him well on Instagram, saying how much of an inspiration he's been to her life.
Apparently, this isn't the first time there's been a bit of drama between Cassie and Diddy, but here's hoping that in the future, cooler heads prevail.
Hip-Hop & R&B Hookups in 2015 (So Far)