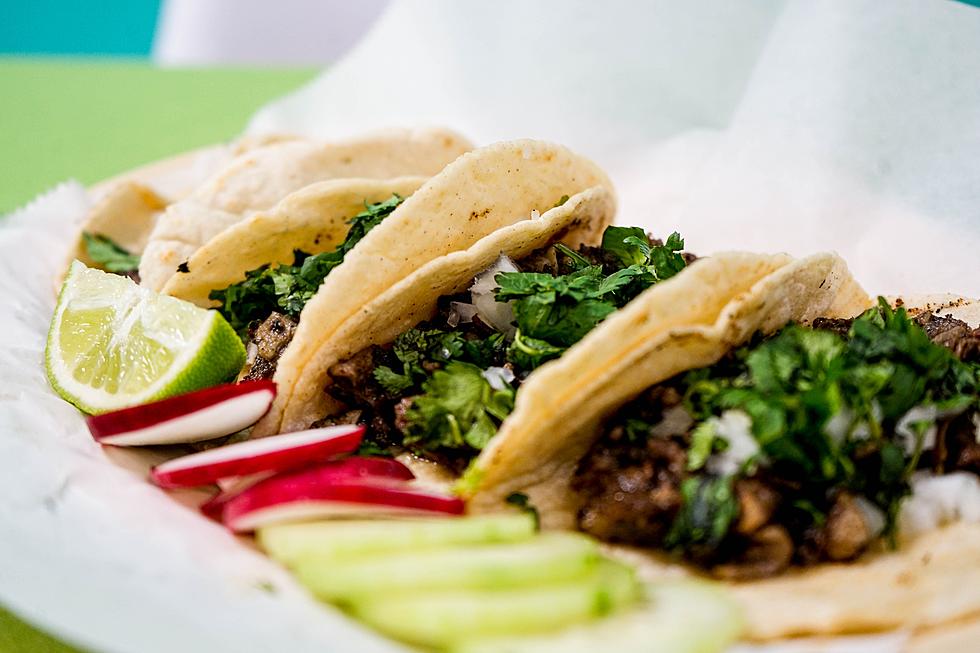 An Authentic Mexican Restaurant Celebrates New Spot in Allentown in Buffalo [Photos]
Photo by Tai's Captures on Unsplash
Allentown is getting a new-ish Mexican restaurant today.  An established spot with authentic Mexican cuisine is celebrating the grand opening of its new location at the corner of Elmwood Avenue and Allen Street in Buffalo.
This new location is a replacement for the original location at 128 Genesee St, Buffalo, NY 14203, which closed at the end of November.  The restaurant is owned and operated by Chef Zina Lapi.
Casa Azul's menu offers dishes like Queso Fundido, Crab and Avocado Tostadas, Beef Barbacoa Tacos, and Housemade Mole. You can check out the full menu, which may change with the new location, here.
While respecting tradition and values, we combine creativity and innovation. With every dish, every spirit, and every cocktail you'll experience a clear glimpse of the past, present, and future. We thrive off being daring but welcome the familiar—leaving something for everyone to enjoy! ~ Casa Azul
There have been quite a few new restaurants opening or announcing new locations in Buffalo and Western New York recently. You can check out many of them here. We have also lost some iconic Buffalo restaurants this year, not to mention in 2020, when the coronavirus pandemic first hit.
I'm all about the dining experience. I love to discover new and new-to-me restaurants in Buffalo and WNY. Now that winter is upon us, it might seem like it's not as fun to dine out, but that's not true. There are quite a few spots offering "igloo dining."
Heat Up Your Dinner Inside An Igloo at These 4 Buffalo Restaurants [List]
The temperatures are dropping in Western New York, but we've never let a little cold keep us from enjoying a good meal with friends and family. Just like last year, igloo dining is all the rage in Buffalo. So far, these four restaurants and Canalside (which doesn't have food) are offering igloo experiences. There's something very VIP about having your own private dining space, especially since they are heated. As more restaurants start accepting reservations, I'll be adding to this list. Bone apple tea!
Tappo Italian
338 Ellicott Street
Buffalo, NY 14203
Tappo's igloos can seat up to 8 people for up to 2 hours. The meal packages are served family-style, but Tappo can accommodate special requests such as gluten-free, vegan, and dairy-free. The base igloo package is $450, the premium package is $550, the elite package is $650 and the small group package is $50 per person. Visit the booking page for all the details and to make a reservation.
Rick's On Main
687 Main Street
East Aurora, NY 14052
(716) 652-1253
Rick's is offering Igloo dining now through April 2nd for up to four people. Reservations are available Monday through Thursday at 4 pm, 6 pm, or 8 pm. Friday through Saturday reservations can be booked for 4:30 pm, 6:30 pm or, 8:30 pm. Each booking is for 1 hour 45 minutes. The igloos are heated, have an air purification system and a private speaker. You must order a minimum of $300 food and beverages, not including tax or gratuity. You can get more info and book reservations here.
Deep South Taco
291 Ellicott Street
Buffalo, NY 14203
Deep South Taco offers igloo dining for a minimum of 4 people at $35 per person (food and beverages). Visit its igloo dining page for more info and to make a reservation.
Zambistro Restaurant
408 Main Street
Medina, NY 14103
Zambistro is offering igloo dining. Reservations are available Monday through Thursday at 5 pm and 7 pm (downstairs patio). During the weekend, igloo dining is available on the downstairs patio and the rooftop, Friday and Saturday at 4 pm, 6 pm and, 8 pm. There are three menus to choose from. Visit the igloo reservation page for more info.
Canalside offers an igloo experience, although it's not for dining. The igloos at Canalside cost $199 for 8 people for 90 minutes. The price includes admission and skate rentals for all guests (up to 8) and complimentary hot cocoa.
Get more details here.
10 Awesome Buffalo Restaurants For The Holiday Season
10 great restaurants for the holiday season in Western New York.
11 Highest Snowfalls on Record in November & December in Buffalo