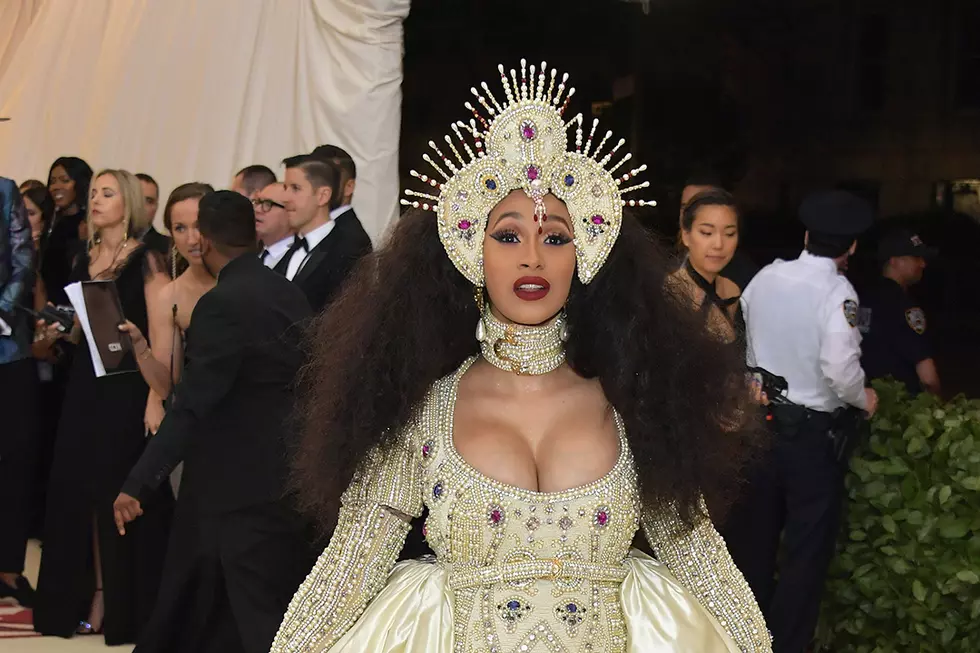 Cardi B's Security Team Accused of Brutally Beating Fan After 2018 Met Gala
Neilson Barnard, Getty Images
After a fan was brutally beaten up while trying to get an autograph from Cardi B at the 2018 Met Gala, new details have now emerged. It was originally reported that Cardi B's security team were being accused of the beat-down, but it now appears that it could have been members of Offset's crew or security, and that the victim taunted the group, TMZ reports.
When Cardi B first refused an autograph from the fan, he apparently heckled her a bit saying that he was an "autograph hound." When Offset followed soon behind her, the fan did the same, to which the "Ric Flair Drip" artist reportedly responded, "Shut up, bro, before a nigga beat you out here."
Things escalated from there, with the fan allegedly saying, "Please beat me up, please brother, you better invest you money, bro, do something with your money instead of buying jewelry. You gonna go broke one day, you heard? It's not going to last forever," according to the New York Daily News.
Dealing with overzealous autograph seekers is nothing new for rappers but the alleged beat down that Cardi B's security team handed to one fan has landed the person in the hospital.
According to a May 8 report from TMZ, the "Be Careful" rapper's team is being accused of punching and kicking a man outside of the Met Gala on early Tuesday morning. Sources say the fan was trying to get an autograph from Cardi, who told him no.
In a video obtained by TMZ, a man can be heard calling himself an "autograph hound" and the footage then cuts to a man lying on the floor, being attacked by a group of men. The group throw punches and one person even jumps up to stomp the person on the ground.
The man told police that three security guards attacked him, shoving him to the ground and beating him up. Footage shows the autograph seeker being transported to the hospital around 2:30 a.m. for neck and back pain.
Photos from the 2018 Met Gala show Cardi and Minaj talking inside, while Moschino designer Jeremy Scott looks on. In one picture, Cardi has her hand on her chest, while another photo shows Nicki reaching for the rapper's side.
Check out footage of alleged attack below.
See New Music Releases for May 2018