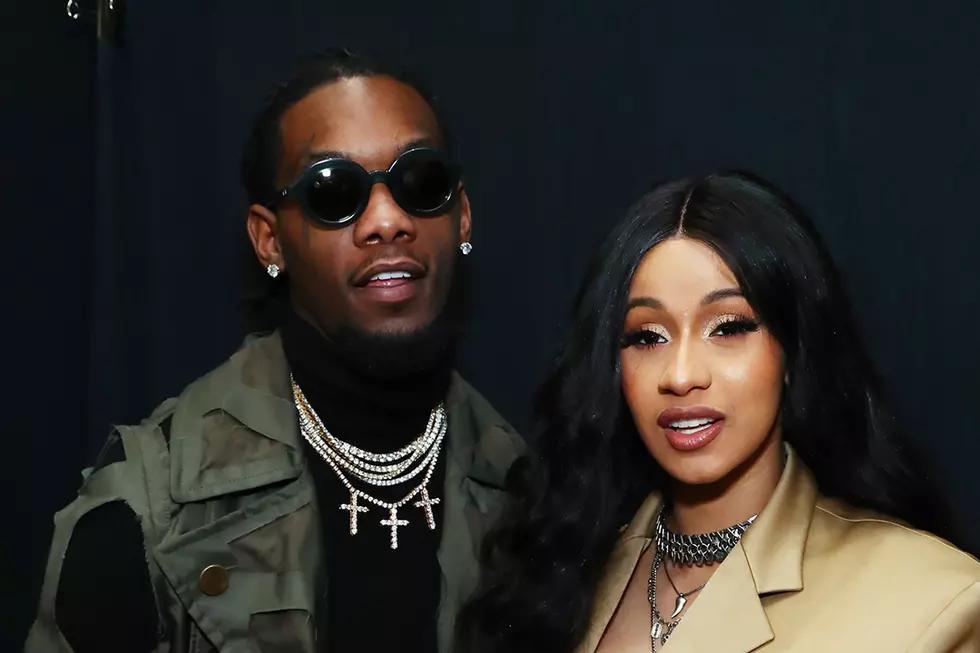 Cardi B and Offset Are Legally Married
Astrid Stawiarz, Getty Images
While Cardi B has been busy juggling her career and expecting the arrival of her baby girl, it appears as though the Bronx-bred rapper can check one thing off her to-do list. The "Bodak Yellow" artist and Offset have reportedly already tied the knot, TMZ has learned.
According to their June 25 report, which comes complete with a copy of the couple's marriage license, Cardi and Offset have been legally married since September 2017. The news of their wedded bliss sheds a whole new light on their very public engagement in which the Migos frontman proposed during their performance at Power 99's Philly Powerhouse last October.
Offset has also made a point of referring to Cardi as his "wife" as of recently, which makes all the more sense now in light of their secret exchange of vows. On Sunday night (June 24), the "Met Gala" rapper let a few off-the-cuff remarks fly after being presented with the Best Group award at the 2018 BET Awards. After Quavo thanked a few fellow artists and then God, Offset took the mic, exclaiming, "I thank my wife. You should thank yours."
If that wasn't enough to ignite speculation, Offset didn't hesitate to offer marital advice during his sit down with Rolling Stone for his romantic cover story alongside Cardi. When asked about the dynamics of his relationship with his presumed bride-to-be, the ATL hitmaker offered this caveat: "Guys, fellas! You'll lose your wife trying to stop them from being the best they can."
In either case, it's clear that Offset is as excited as we are to see him join Cardi in a loving union. XXL has reached out to the Fulton County probate court for confirmation.
Check out the marriage license and footage of Offset's heartfelt speech at the 2018 BET Awards below.
See Hip-Hop Albums That Topped the Billboard 200 in 2018 (So Far)