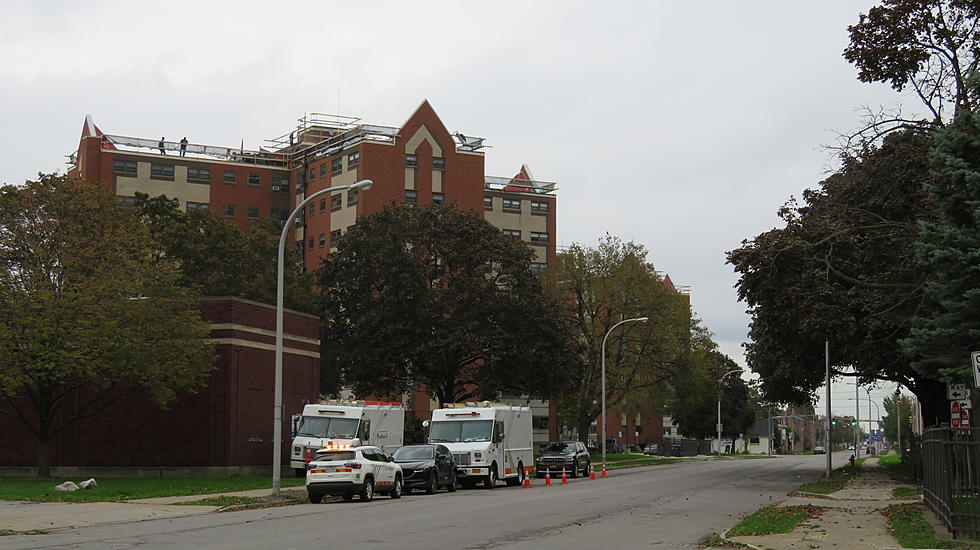 Buffalo's Perry Housing Complex Without Power & Water for Hours
Ed Nice Jackson / Townsquare Media
It was a very long and uncomfortable day for hundreds of residents of Buffalo's Commodore Perry Housing Complex on Tuesday, October 12, 2021.
According to reporting done by WIVB-TV, the housing project was out of power for hours due to the failure of a set of underground electrical lines. The power outage also caused the complex of high-rise apartments to lose access to water service due to the building's water pumps needing electricity to run. Residents have said that power was out since the early hours.
Because the power lines that failed were underground, it took crews from National Grid a few hours to locate the failed lines, then it took several more hours to get the replacement power lines and parts on location to make the repair.
The power outage also took away the ability to use elevators in high-rise buildings; with the elevators being down, some elderly and disabled residents were effectively trapped in their apartments. BMHA Staff and multiple members of the community flooded into the housing complex to help residents with water and other emergency supplies. Some residents also received assistance from the Salvation Army.
Power and water service were finally able to be restored after dark.
This isn't the first time that the Perry Projects have suffered a major power outage. Back in 2017, there was a serious electrical failure that caused residents to lose heat and electricity on Christmas Day.
Do You Remember These 5 Notorious Buffalo Neighborhoods?
These Buffalo neighborhoods were notorious for many different reasons, back in the day, most of the reasons were bad. Although there were some fun times, and great parties, when you mention these hoods, most people will give you a gang story before they will give you a fun story. One common thing about all of these hoods, everyone knows someone that either fought somebody in one of these places or maybe even something worst.
10 Counties in New York With the Highest Poverty Rates
25 True Crime Locations: What Do They Look Like Today?
Below, find out where 25 of the most infamous crimes in history took place — and what the locations are used for today. (If they've been left standing.)
Early Voting Locations in Buffalo for 2021 General Elections
There are 11 locations in the City of Buffalo where early votes can be cast for the New York State 2021 General Elections
5 Popular Things In Buffalo For Visitors To See