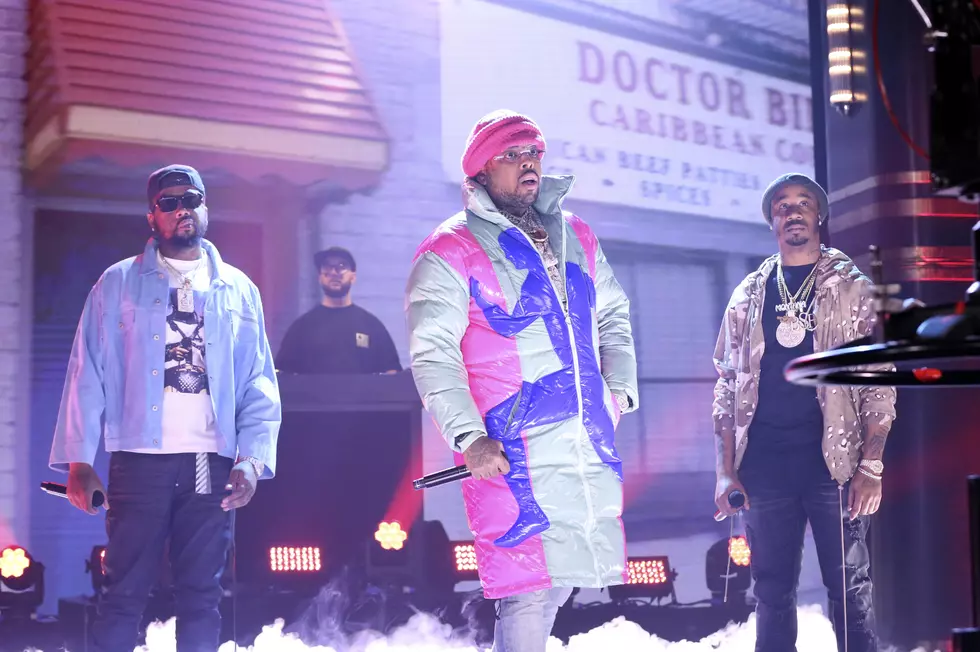 Buffalo's Own 7xvethegenius Reflects On Tidal Performance
Andrew Lipovsky, Getty Images
Enter your number to get our free mobile app
It's been a little over a week since Tidal's exclusive holiday concert, Griselda Presents: The Machine and The Butcher. Fans watch in awe as not only Conway and Benny put on a stellar performance but several of their artists as well (all Buffalo Kids) including 7xvethegenius who's newly signed to Conway's Drumwork label.
I caught up with the genius herself to discuss the overall Tidal experience, her performance and what's up next for her musically;
REDDROXX: So first of all CONGRATS on your Tidal performance. That's huge! Was it a crazy process getting to the stage?

 

7XVETHEGENIUS: The process to getting on stage was definitely crazy. Everything was a lot more exact and scheduled than any other show I've ever done before, because it was a live stream with millions of people watching and waiting.

 

RR: That's what's up! They seem like they run a tight ship over there. Before we get into anything else, I was to say that I LOVED  your whole look. Deets please!

 

7: My stylist Jannique definitely did her thing with the look! I wore Dries Van Noten and Givenchy

RR: Dope, definitely have to check her out. So how did you feel performing?

 

7: I performed my single "Break Soul" from my Death of Duece project. It was dope to be on Tidal premiering a song. It felt right. And being up there with my Drumwork fam, BSF and Griselda, it felt like a real Buffalo Kids takeover

 

7: It was definitely different. I usually feed off the energy of the crowd. I miss performing so much, that it felt great to even be on a stage.
RR: I can imagine it was different but you handled it well. What was your personal critique of your overall performance?

 

7: I'm really happy with the Tidal x Griselda show being my first national appearance. Performing with cameras was a new experience for me but overall, I think I did great.

 

R: You did amazing. Was at home routing you guys on! In hindsight now that you have your first national appearance under your belt, would you do anything different?

 

7: There's always room for improvement. I definitely learned a lot of things that I'll be implementing moving forward

 

RR: Ok, ok that's admirable. How has the fans been responding?

 

7: The response has been CRAZY! People all over the world making memes, quoting lyrics, everything. Its been the reaction Conway said was coming.

 

RR: Man that's has to be otherworldly but exciting to see what's next. You have an amazing team behind you too I'm assuming by the chain you posted recently. So it's official with you and Drumworkmusic?

 

7: Absolutely! Big Drumwork too.

 

RR: Big, big Drumwork huh? I know that's right. Well you definitely did your thing on Tidal, what's next for 7xvethegenius?

 

7: My project Death of Duece is set to drop top of the year so we're lining everything up for that. The next move is to just keep putting out fire and keep connecting with my Loved Ones and Spreading 7xve.

 Shout out to 7xvethegenius for talking with me abut her first national appearance on Tidal. As we know this will only be the first of many and hopefully I'll have the opportunity again to chat with her about it! In the meantime follow

7vethegenius

to stay up to date with her music!
."}" data-sheets-userformat="{"2":769,"3":{"1":0},"11":4,"12":0}">
8 of the World's Best Nightclubs