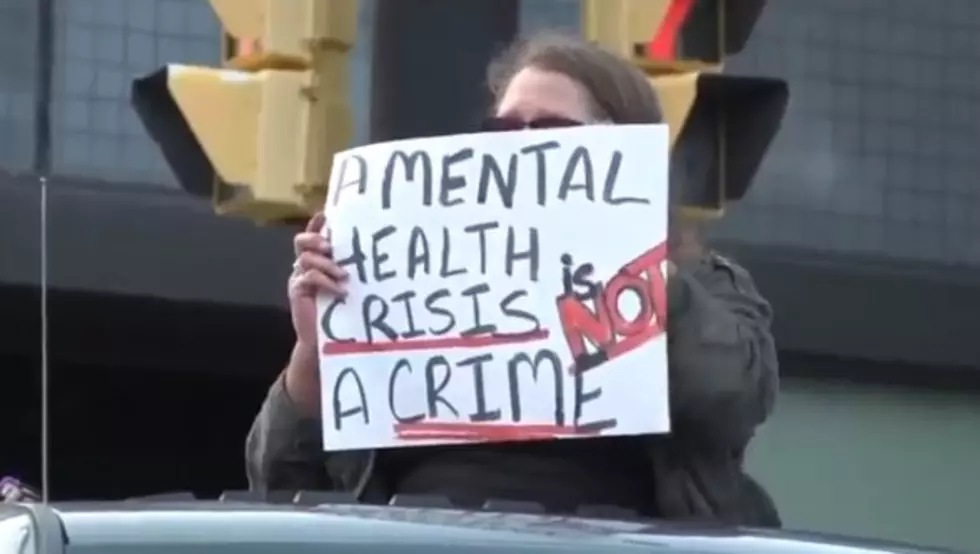 Buffalo Police Advisory Board Calls for Police To Not Be Involved In Mental Health Crisis Calls
WKBW
The Buffalo Police Advisory Board is taking a stance regarding Buffalo Police responding to Mental Health 911 calls, stating that they want reform such that the Buffalo Police are not involved in Mental Health calls to 911, according to Spectrum News.
Enter your number to get our free mobile app
According to Spectrum News, the Buffalo Police Advisory Board is making these requests:
The Buffalo Police Advisory Board (PAB) believes police shouldn't answer mental-health crisis calls
They say, mental health professionals, clinical social workers, and people who are trained extensively in relation to behavior and mental health, are the kinds of people these calls should be given to
The PAB is also calling for a community police oversight commission
They would have independent investigatory ability, full subpoena ability, the ability to discipline BPD officers when appropriate and independent legal counsel, and be separate from city corporation council
As of late, there have been two mental illness related police encounters that come to mind, that have taken place within a very short span of time, where the outcome has been tragic.
Daniel Prude
William Henley
Buffalo Police Advisory Board (BPAB) has made additional demands for change, according to WKBW News.  The Board is looking to create a board that can audit/monitor and discipline officers in cases of alleged misconduct.  The disciplining of Officers seems unreasonable but auditing and monitoring is a reasonable request.
The Board is proposing these additional authorizations, according to WKBW News:
Review the Mayor's proposed budget and budgetary allocations for the police department.

Conduct public and private hearings at least once a year on Buffalo Police Department ("Department") policies, rules, practices, customs, and General Orders.

Acting separately or jointly with the Mayor, remove the Buffalo Police Commissioner