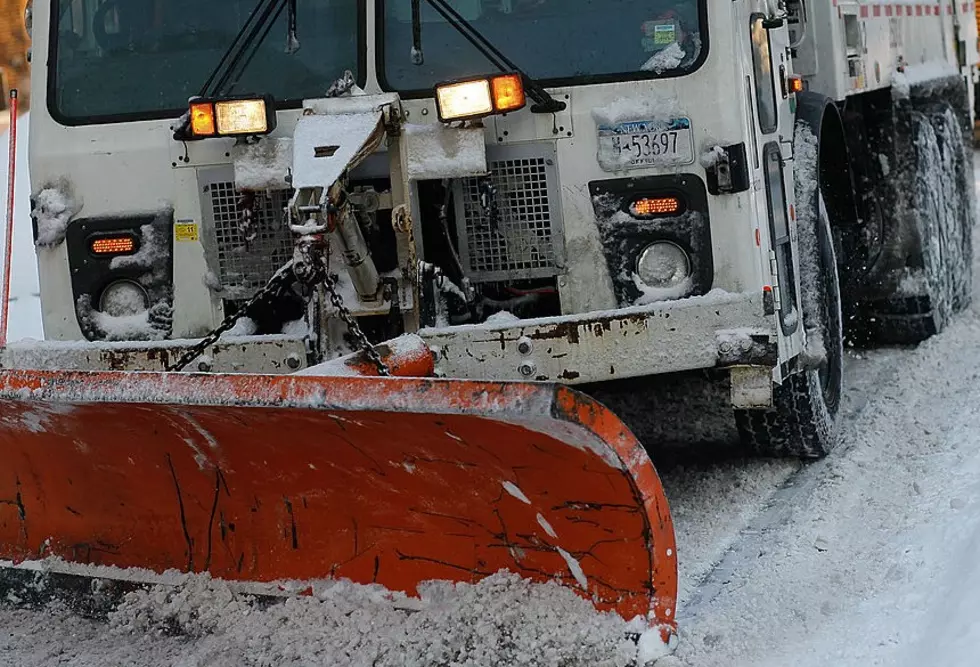 Buffalo Police Warn That Travel Ban Is Still In Place Today
Getty Images
There is still a travel ban in place in the City of Buffalo. Police are warning residents to stay off the roads today, Wednesday, December 28, 2022. The Buffalo Police Department sent out a tweet stating that there is a massive amount of plows trying to clear the roads, but they need people to avoid driving to get the job done,
BREAKING: Driving Ban remains in effect in Buffalo. There are over 450 pieces of snow fighting equipment on City streets. Please stay off the roads to allow crews to remove & haul snow.
Erie County Executive Mark Poloncarz said the ban is expected to remain in place today.
The driving ban in the City of Buffalo is expected to remain through today and will be reevaluated in the overnight/early morning based on street clearing progress.
These 7 Places In New York State Gave Out The Most Traffic Tickets
Traffic Tickets listed the places in New York State that gave out the most tickets in 2021.
Based on detailed and reliable data regarding traffic tickets issued throughout the State of New York last year, we have determined which towns dole out the most tickets. There is a direct correlation between the revenue raised from traffic tickets and the amount a town gives out. Essentially, the more revenue a town received, the higher the number of traffic tickets it issued.
7. Town of Wallkill - $2,652,805.15 Wallkill is a town in Orange County, New York.
6. Town of Harrison - $2,661,917.80 Harrison is a town-village in Westchester County, New York.
5. Town of Amherst - $2,671,767.03 Amherst is a town in Erie County, New York.
4. Town of Colonie - $2,717,038.69 Colonie is a town in Albany County, New York.
3. Town of Greenburgh - $2,720,498.93 Greenburgh is a town in Westchester County, New York.
2. Town of Southampton - $3,071,511.95 Southampton is a town in Suffolk County, New York,
1. New York City - $16,071,511.95 New York City comprises 5 boroughs - Manhattan, Staten Island, Bronx, Queens, and Brooklyn.
The 8 Worst Insurance Companies In New York Based On Complaints
Top 10 Most Popular Cars Among Catalytic Converter Thiefs In New York State