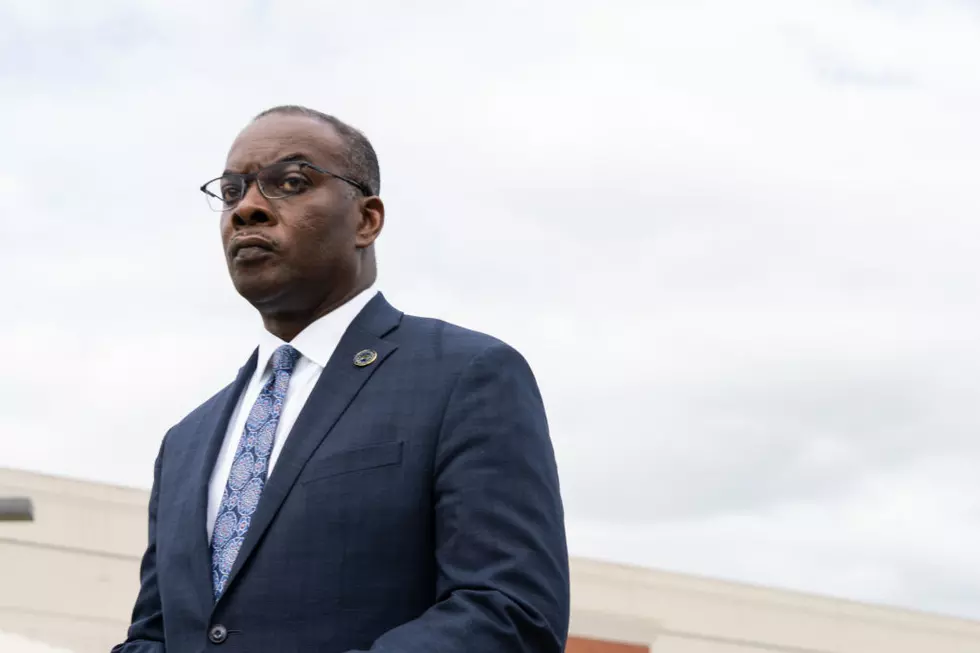 Buffalo Mayor Provides Update On Driving Ban, Snow Removal, And More
Getty Images
Buffalo Mayor Byron Brown called in and provided an update this morning on the lake effect snowstorm that has been dumping massive amounts of snow on Buffalo and Western New York.
UPDATE (11/19/22): The travel ban is now a travel advisory in all of Buffalo except South Buffalo. The driving ban is still in effect in South Buffalo.
Unless you are an essential worker or have a serious medical emergency, we're asking people to stay at home, not to drive, not to come out.
Listen: Buffalo Mayor Byron Brown Gives Update On Lake Effect Snowstorm
Driving Ban Is In Effect For Buffalo
Mayor Brown said that as of 7 am on Saturday, November 19, 2022, the driving ban has been reinstated for 100 percent of the City of Buffalo. He warned that the snow bands have shifted from the south to north, west, and eastern parts of the city, including downtown Buffalo. He said the snow last night was falling at a rate of two to three inches per hour. South Buffalo and Kaisertown received over 4 feet of snow. With low visibility and so much snow, Mayor Brown says driving is dangerous and hazardous.
The city reimposed the ban to make sure that first responders have access to the roads, as well as snow plows. In South Buffalo and Kaisertown, there are dump trucks and high lifts removing snow from the area. There are snowplows on the main and secondary roads removing snow.
The City Of Buffalo Residential GPS Mapping System Is Having Technical Difficulties
Mayor Brown wants residents to know that the residential GPS mapping system. The system is not reporting correctly. If you look at it, it might report that your residential street has not been touched. Mayor Brown said that, in fact, the city has done one pass-through on residential streets in 85 percent of west, north, and east Buffalo. The state, county, and private vehicles that are helping to clear streets are not on the GPS mapping system.
There are about 100 vehicles working mains and secondaries in South Buffalo and Kaisertown.
The City Of Buffalo Has Warming Centers Open
There are three sites open until 6 pm today in South Buffalo, which was hit the hardest. People can warm up at the centers, charge devices, eat snacks, get water, and have a safe place to be.
- Tosh Collins Community Center - 35 Cazenovia St, Buffalo, NY 14210
- Machnica Center - 1799 Clinton St, Buffalo, NY 14206
- Lincoln Field House Community Center - 10 Quincy St, Buffalo, NY 14212
If you have questions or concerns, you can call 311 in the City of Buffalo
Historic Snow Storm Hits Buffalo
A historic snowstorm slammed into Western New York on Friday and continues to bring snow to all areas across the region.
Southtowns Lake Effect Snow Pictures