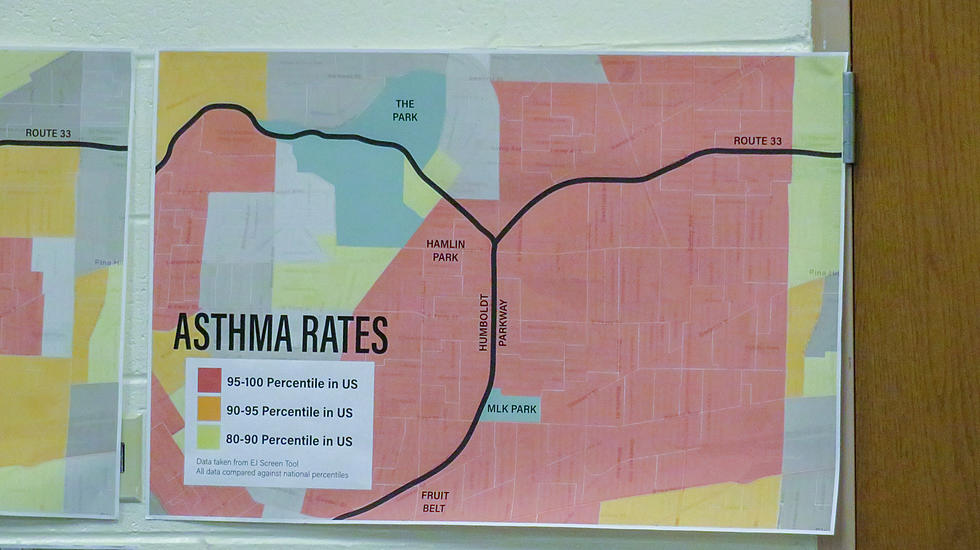 Will The Kensington Expressway Project Increase Pollution?
Ed Nice Jackson / Townsquare Media
More than 18 months into New York's plan to cover a section of New York State Route 33, which runs through the destroyed remnants of Buffalo's Humboldt Parkway, the debate continues on whether 70-year-old highway which traverses several city neighborhoods be left alone, covered, or flat out removed.
Those who are in favor of the project, which include the New York State Department of Transportation, New York Governor Hochul, along with other interested parties, feel that covering the Kensington Expressway is a best case solution to repair the wrong done to Buffalo 7 decades ago. Covering the 33, they say, will still allow traffic to flow into and out of downtown Buffalo, while restoring some semblance of what was lost in the 1950s.
While, opponents to the project say that the best way to repair the damage done to Buffalo is to remove the expressway altogether and restore the parkway to the original design created by Fredrick Law Olmsted and Calvert Vaux.
Does This Project Cause More Pollution To An Already Polluted Neighborhood?
According to the Buffalo News, NYSDOT says that the mitigation efforts that are part of the tunnel plan will keep pollution levels in compliance with standards set forth by the federal government. However some particulate matter, would slightly increase around the openings of the tunnel.
Those against the project, including retired New York State environmental engineer, are concerned that the project will cause pollution to increase significantly, which would have a potentially devastating impact on the area since it already is exposed to pollution levels that are terrible when compared to the rest of the region.
Members of several neighborhood grounds who recently held a meeting to raise awareness about the project are requesting officials do a more detailed study of the impacts the project would have on the neighborhoods what have to live with the result.
Whatever the answer, it's clear that additional testing and debate is needed before shovels go in the ground. What do you think should happen? Should a tunnel be created, or should the expressway be outright removed?
Kensington Expressway Project Concepts Images
Images courtesy of the New York State Department of Transportation
Gallery Credit: Ed Nice