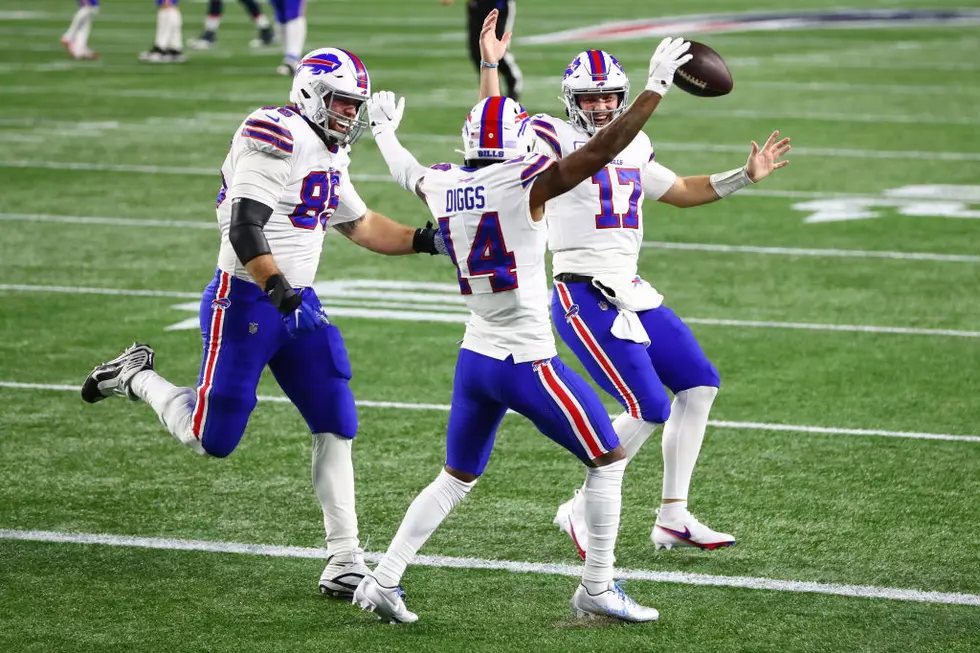 Buffalo Dominates New England on Monday Night, Winning 38-9
Adam Glanzman/Getty Images
Another week in the NFL brings another win for the AFC East Champion Buffalo Bills as they once again prove themselves to be among the top teams in the AFC with a decisive win over their division rival Patriots.
Enter your number to get our free mobile app
Josh Allen set the pace for the Bills offense by completing 27 of 36 passes going for 320 yards. Four of Allen's passes went for touchdowns with Lee Smith taking one of those passes to the house. Stefon Diggs took the other three passes in for touchdowns while on his way to gaining more than 140 yards receiving on nine total receptions.
While the Bills Offense was operating very efficiently, it was the Defense that really set the tone for the game. Buffalo Linebacker Matt Milano led all players with eight solo tackles and he was able to add a sack to his season totals. The Bills limited Patriots Quarterback Cam Newton to only 34 passing yards.
This win by Buffalo gives them their second win of the season over New England and it is only the seventh time since 2000 that the Bills have beaten the Patriots. According to NFL Records, the Buffalo Bills are now 7-35 against the New England Patriots over these last 20 years.
After 122 all-time games against each other, the Patriots still lead the all-time series with 76 wins. However, if the Bills keep playing like this, you can expect that tide to turn in time.
Buffalo Bills v New England Patriots
13 Pictures That Show Just How Crazy and Loyal Buffalo Bills Fans Are
9 Greatest Buffalo Bills Players Ever