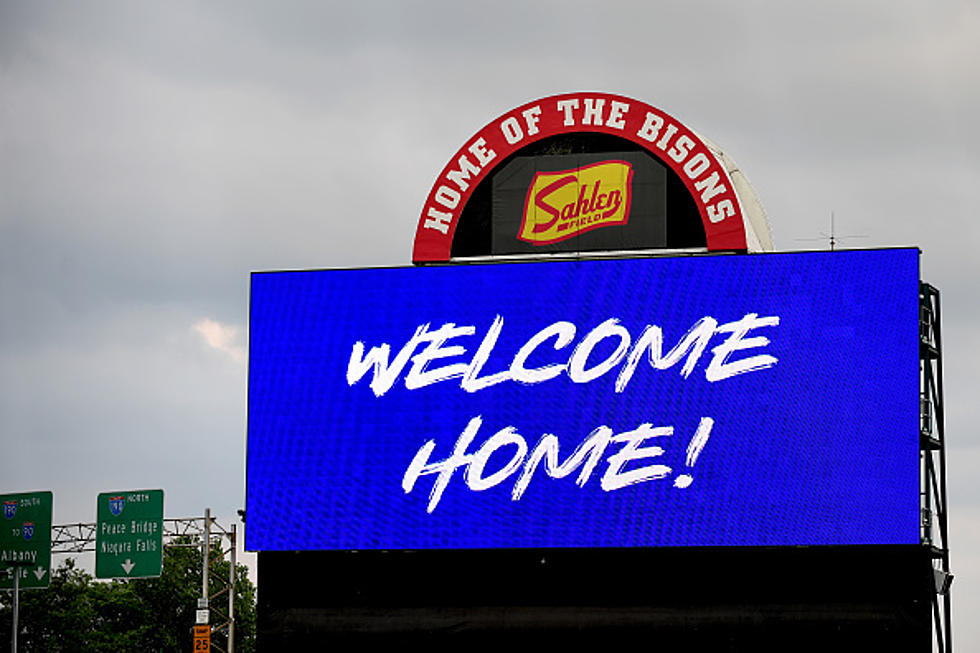 Buffalo Has America's First Professional Baseball Game Of 2022
Getty Images
The first professional baseball game in America in 2022 will be played in Buffalo, New York!
The Buffalo News reports:
The Bisons' 1:05 p.m. game April 5 against the Iowa Cubs, in fact, will be the first professional baseball game of 2022.
Because of the delayed start of the Major League Baseball season, all eyes will be on the Buffalo Bisons as they host Iowa for the start of the season in Buffalo and the United States!
The Buffalo Bisons organization always has been top notch when it comes to putting the fans first. From the excitement of opening day to the incredible theme games and Friday night bashes, there is affordable entertainment with every home stand. Not to mention the incredible things for families to enjoy.
After opening day on Tuesday, the Bisons have 5 other games. It is Anderson's Kids Week! Tickets for kids for any of the games this week, starting Wednesday, are just $5! That includes the first Honda Friday Night Bash with fireworks on April 8th as well! Mom and dad, remember that kids can run the bases after the game on Sunday as well!
The weather looks great for the opening day festivities! It is really cool to think that Buffalo will be the place that the first professional "first pitch" will take place in 2022. Let's Go Bisons!
Keep in mind that the home of the Bisons will also be the site of the biggest country concert of 2022. The WYRK Toyota Taste of Country has sold out and will be electric on June 17th!
Crockpot Steak Carnitas
If you are looking for a delicious meal that you can set and forget before you head out to work, check out this recipe for Steak Carnitas that you can make in a crockpot.
Best Places To Raise Families In WNY
As you grow older and start a family there are certain things that you start looking for in your community to make sure you and your kids have the best environment to grow up in.
Top 5 Worst Places to Live In New York State
The places that might not be the best places to live in New York based on things to do or crime rates.