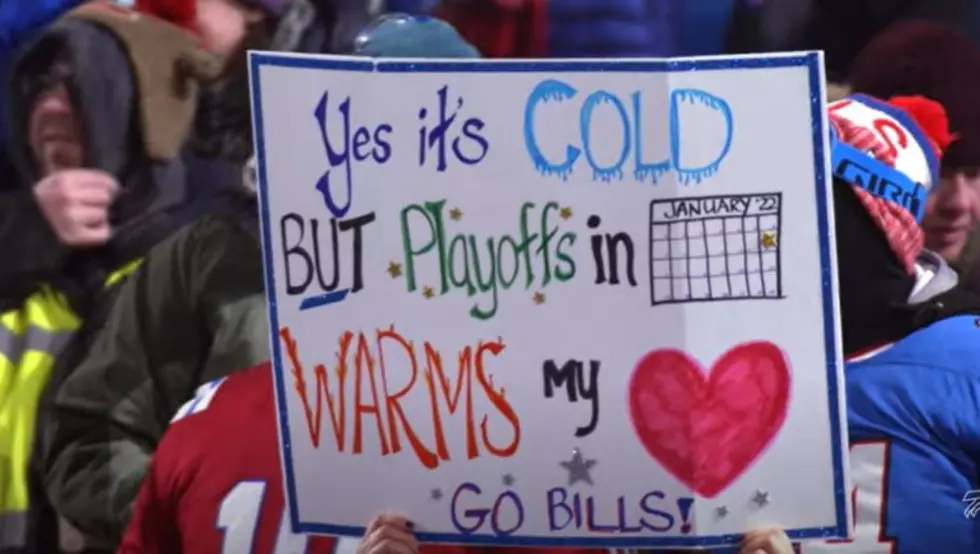 NFL Films Releases Must See Buffalo Bills Recap Video
Photo Credit: YouTube
The Buffalo Bills are currently in the middle of training camp, and they are ready to kick off their new season in about a month.
Feel Good Mornings With Dave Fields Mon-Fri 6am-10am
The Buffalo Bills players, staff, and fans are still thinking about the heartbreaking loss to Kansas City in the playoffs last season. The Bills had the lead with 13 seconds left and the Chiefs were able to come back and win the game.
The ride to that moment was an amazing one and one that Bills Mafia won't soon forget. Now there is a way you can recap the Buffalo Bills' 2021 season.
NFL Flims just released their 2021 season recap video of the Buffalo Bills and if you need a little help to get the football juices flowing, this video will do it.
This video has it all. The win over KC in the regular season, the dumbfounding loss to the Jacksonville Jaguars, to the "Perfect" game against the hated New England Patriots in the playoffs.
Every amazing play, every heartbreaking misstep, every "can you believe" that just happen play is here in the video.
The Bills are the odds-on favorite to win the Super Bowl this year and the only way that this video could have been any better is if at the end the Bills were holding up the Lombardi Trophy. So while this video is amazing, the NFL Flims 2022 season recap could be the best ever.
But, we will have to wait for that one until after next February.
Predicting How Many Wins For The Buffalo Bills
The Buffalo Bills schedule has been officially released and how is the perfect time to predict how well the team will do this upcoming season.
8 Reasons 1pm Games Are Better For The Buffalo Bills
Buffalo Bills Training Camp - 2022