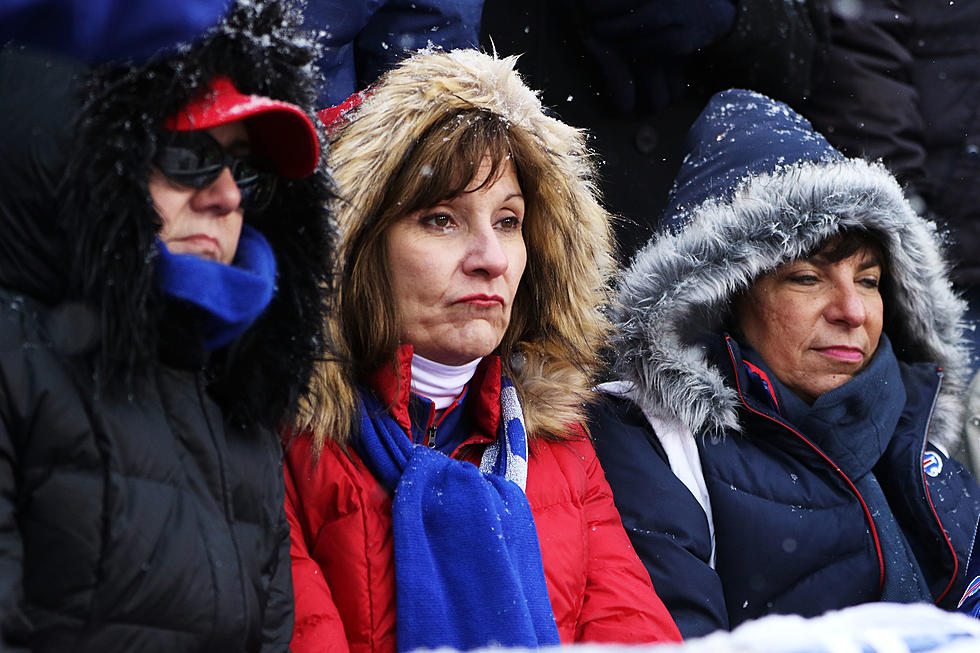 Here Are The Buffalo Bills' Toughest Most Heartbreaking Losses
Getty Images
It has been 48 hours since the Buffalo Bills lost in the NFL divisional round and many members of Bills Mafia are still hurting from the tough overtime loss to Kansas City.
So where does "13 seconds" land on the list of the toughest heartbreaking loss in Buffalo Bills history? It all depends when you became a Bills fan.
While the Buffalo Bills have never won a Super Bowl, they did win back-to-back AFL championships in the 1960s. So older Bills fans do know the taste of winning a championship.
If you are my age, 44 years old, you know the 2-14 teams in the 1980s and of course, the Jim Kelly, Thurman Thomas, and Andre Reed led K-Gun offense Super Bowl teams.
If you are younger like my son's age, you only know the 17-year drought and of course the losses to Kansas City in back-to-back years.
So to rank the toughest most heart-breaking losses in Buffalo Bills history will come from your personal perspective. So this list below is from my time as a Bills Mafia member.
I was born in 1977 and first fell in love with the Bills during the 1980s when Joe Fergerson was under center. I was a fan when Bruce Smith was the #1 overall draft pick and when Jim Kelly spurned the Bills for the big-money deal with Houston in the USFL.
I was in high school when the Bills when on their Super Bowl run. I remember skipping school to welcome the Bills home after the loss in Super Bowl XXV. I remember chanting Scott Norwood's name when he came up to address the crowd.
I remember the 17-year drought, I remember hoping the Bills would draft Josh Rosen over Josh Allen (glad I was wrong with that one) and I remember the Andy Dalton TD that sent Buffalo to the playoffs and started this run we are currently on.
What I don't remember is Jack Kemp tossing TDs, OJ making runs, and those AFL Championships. So this list might miss some tough losses in the 60s and 70s, but blame my parents since I was born in 1977.
So here in my personal opinion are the toughest most heart-breaking losses in Buffalo Bills history.
Here Are The Buffalo Bills' Toughest Heartbreaking Losses
Here in Buffalo, we know what a heart-breaking loss means.
Buffalo Bills Suffer Gut-Wrenching Loss In Playoffs [PHOTOS]
The Buffalo Bills season ended in an overtime loss to the Kansas City Chiefs in the divisional round of the NFL playoffs.
Have These Free Agents Played Their Last Game As Bills?