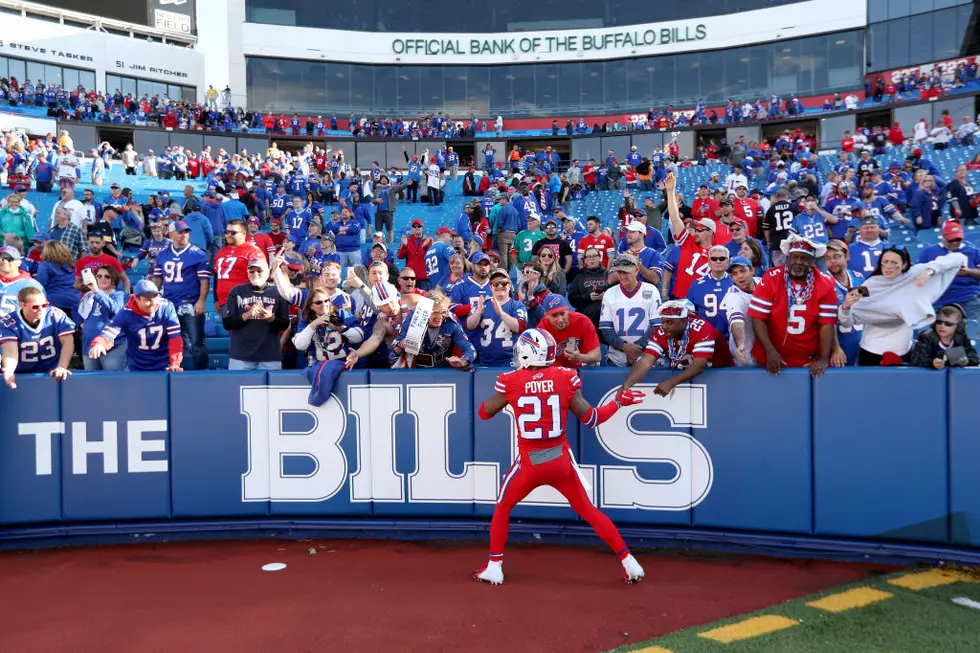 Buffalo Bills Fans Get Free Tickets To Training Camp at Highmark
Getty Images
The Buffalo Bills are favored to be one of the best teams this upcoming season and training camp starts soon. Since COVID has made traveling to Rochester for training camp a thing of the past, the Buffalo Bills will be having open practices at Highmark Stadium in Orchard Park, NY. Bills Mafia get ready to check out a few practices for free.
Season ticket holders were told that they could pre-order tickets to select practices during training camp at Highmark Stadium. They were able to do that today but if you aren't a season ticket holder, but just a rabid Bills fan, tomorrow morning you can order yours starting at 10 am according to WIVB.com. The tickets are free but you must have a ticket to attend the practices.
The three practice sessions that are open to Bills fans at Highmark Stadium in Orchard Park are Saturday, July 31st at 10 am, Saturday, August 7th at 10 am which will be "The Return of the Blue and Red" presented by Bud Light. It will also feature family-friendly fun such as photo ops, interactive games, and Billy Buffalo. The final free open practice will be Wednesday, September 1st at Noon. Click HERE to get your tickets starting at 10 am on Friday.
A couple of years ago when Buffalo Bills Training Camp was in Rochester, we took Ryan to see all of the action. It was truly a great experience.
We are going to try and get him to see these open practices at Highmark Stadium. I think this experience will be even better. There is much more room to take in all of the action. Plus you are in the home stadium where the Buffalo Bills play their games. We can't wait. Go Bills!
TACKLE THESE: Check Out the Best Uniforms In Each NFL Team's History