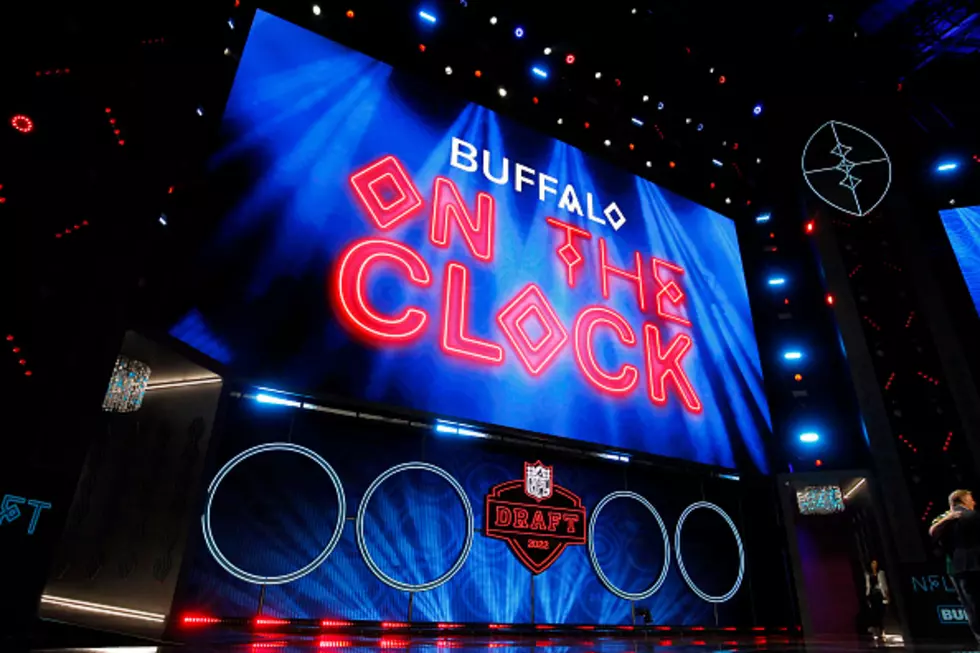 This New Buffalo Bills War Room Video Is Pretty Amazing
Icon Sportswire via Getty Images
The 2022 NFL Draft has ended and the Buffalo Bills have some exciting rookies that will be coming to town.
But what happened behind the scenes of this past weekend's draft? The Buffalo Bills released their "war room" video of what things were like and how things were done for each pick.
It was such and exciting weekend for fans of the Buffalo Bills and the Buffalo Sabres.
The Buffalo Sabres wrapped up their season over the weekend and Friday's game was also the last game for legendary announcer Rick Jeanneret. Rick has been the voice of the Buffalo Sabres broadcasts for 51 years and has no doubt become the fan favorite here in Western New York and for so many fans of the NHL.
But just because the live call of games has come to an end, you don't have to go without hearing your favorite announcer.
Every Bubble Hockey game that you play these days has a very familiar voice calling the action. That's because years ago, in the late 1990's and in 2017, an agreement was made that Rick Jeanneret would be the official voice of the game.
We spoke with Josh Krouse, the head of Home Arcade Games sales and marketing about RJ and his contributions to the games that are made right here in Western New York.
The Buffalo Sabres wrapped up their season with an overtime win on Friday on Fan Appreciation Night. Rick Jeanneret has been the broadcast announcer for the Sabres for 51 years and has become the fan favorite here in the Buffalo and Western New York area as well as across the NHL. For those of us in media and broadcasting, we can only hope to have the success that RJ has had. To be the best in your field and become a household name is the dream! But for the fans, RJ is family and more than just the voice of the broadcast. Even though he won't be calling the games any longer, thanks to Bubble Hockey, Rick Jeanneret can still be a part of your home.
The Best Movies That Are Under 80 Minutes Long
Post-Credits Scenes That Never Got Resolved
Modern moviegoers love when blockbusters end on teases of what's to come. But sometimes what's to come never comes to pass, leaving these cliffhangers unresolved forever.
PICTURES: Betty White's Charming $10.6 Million Home for Sale
Television legend Betty White's charming Los Angeles home has gone on the market, and pictures show a surprisingly modest residence. The 5-bedroom, 6-bathroom, 3,029-square-foot house is now listed for $10,575,000, and the listing essentially says it is destined to be torn down.