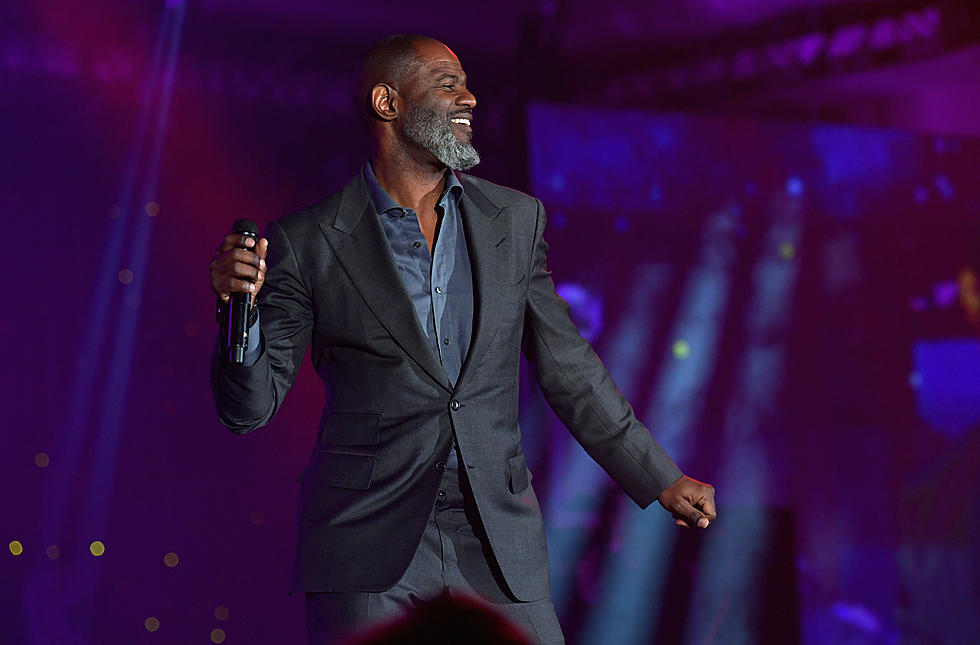 Buffalo's Own Brian McKnight Is Coming Back Home To Hit The Stage
Getty Images for Celebrity Fight
Buffalo's own Brian McKnight will be returning home to perform live with After 7. Brian Kelly McKnight was born in Buffalo, NY on June 5, 1969. According to Wikipedia,
McKnight signed with Motown in 1998 and released a Christmas album, Bethlehem, the first of five albums he released on Motown. In 1999, McKnight released Back at One, his most successful album to date, which eventually went on to sell over three million copies. Additionally, Back at One is one of four of McKnight's studio albums to reach the Top 10 on the Billboard 200 albums chart, reaching number 7 on October 9, 1999.
He began singing in his church's choir, which was directed by his grandfather.
Buffalo-Born Brian McKnight Performing Live At Shea's
Brian McKnight and After 7 will be live at Shea's Performing Arts Center in Buffalo on Saturday, March 11, 2023. The show will begin at 8:00 pm. General tickets go on sale this Friday, November 25, 2022.
Buffalo's own R&B Sensation Brian McKnight, who has sold over 30 million albums worldwide, will return to his hometown to perform at Shea's Buffalo Theatre on Saturday, March 11, 2023. Brian will be performing his collection of classical hits like "Find Myself in You," "Anytime," "One Last Cry," and many more. Special guest AFTER 7 – one of the greatest R&B groups of the '90s – will be performing hits like "Ready or Not," "One Night," "Can't Stop," and their newest single, "Tomorrow Can Wait." Get ready for a night of epic hits!
When you think of classic R&B cuts, Brian certainly comes to mind, as well as After 7. This is going to be a show for the grown folks and for the lovers.
Credit: Brian McKnight via Youtube
You'll be able to purchase your tickets here when they go on sale.
8 Cars Notorious For Bad Rust Problems In New York State Winters
Go Big: These Are The 7 Fattest Counties In New York State
Here Are The 6 Other Places Named New York In The U.S.