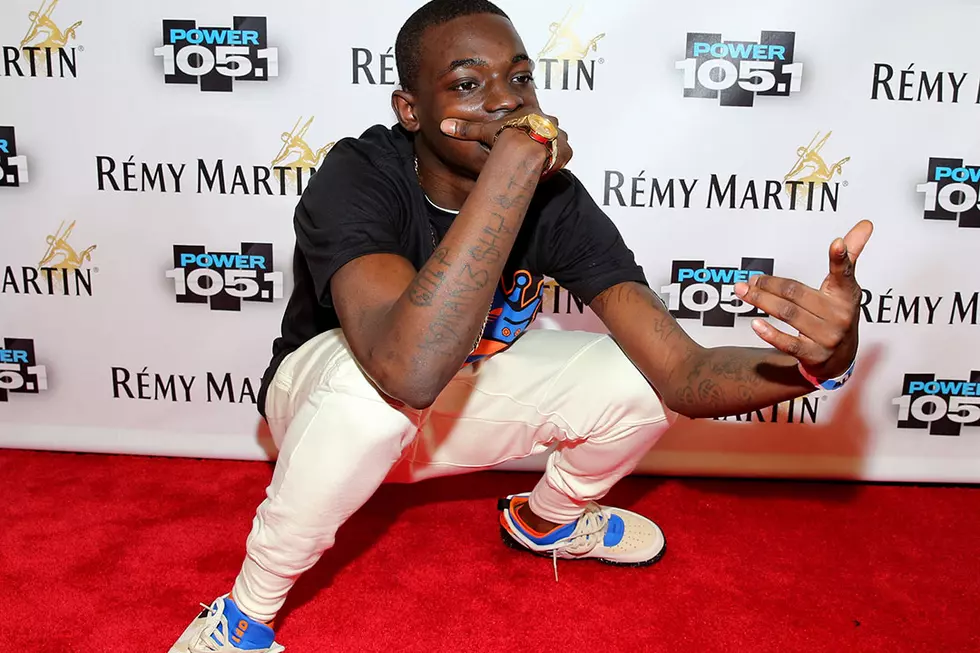 Bobby Shmurda Gets Sentenced to Four Years Because of Prison Shank
Neilson Barnard, Getty Images
Bobby Shmurda had to face more legal issues. The incarcerated rapper is serving seven years for a gang conspiracy sentence, and according to NBC, he has been sentenced to an additional four years after officials said that he received a weapon from a visitor.
NBC reports that Bobby (born Ackquille Pollard) was sentenced for the June 2015 incident in which he was arrested on Rikers Island after being given a homemade knife from a woman named Kimberly Rousseau who was visiting him in prison.
Pollard received an additional four years for contraband. But by pleading guilty, the sentence will run parallel to existing time. He won't be doing any more years than his original sentence.
Pollard pleaded guilty in fall 2016 to conspiring with a gang that authorities have said was responsible for several shootings in Brooklyn. The plea deal kept Pollard for going ot trail and facing multiple counts and heavier sentences.
"Pollard has now resolved all of his legal matters and looks forward to getting back with his career," Pollard's attorney said after sentencing Friday (April 7).
10 Most Shocking Arrests in Hip-Hop