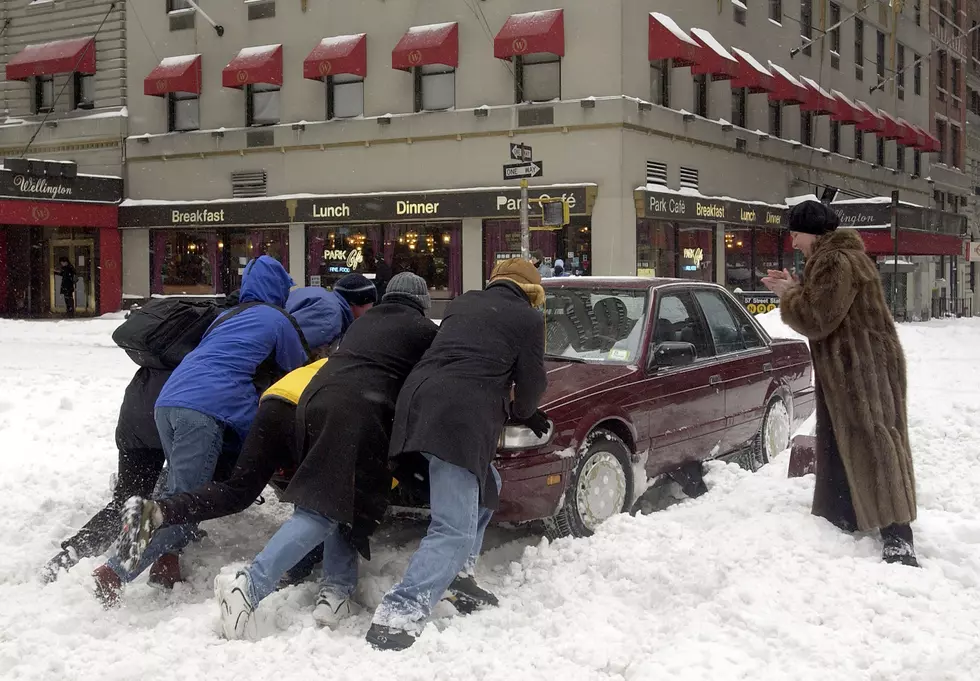 First Responders In WNY Have Rescued More Than 50 People
Getty Images
Erie County Sheriff's Office emergency services have had to rescue more than 50 people in Western New York during the ongoing blizzard. The storm is putting a strain on emergency services, which are unavailable in some areas. Erie County Executive, Mark Poloncarz, tweeted about the rescues,
It's unclear if they were all from vehicles or if other rescues are included. The treacherous weather will continue into tomorrow. Poloncarz warns that 911 is to be used for life-or-death emergencies only,

There have been three confirmed deaths, two in Cheektowaga and one in Buffalo.
National Guard Deployed To Erie County As Blizzard Continues To Batter WNY
Gov. Hochul issued a statement about the National Guard Deployment,
New Yorkers are experiencing a life threatening and dangerous winter storm, with freezing temperatures and coastal flooding statewide, and snow and ice particularly in Western and Northern New York. In coordination with Erie County Executive Mark Poloncarz and Buffalo Mayor Byron Brown, I am deploying 54 members of the National Guard to Erie County to assist residents, particularly those who have emergency medical appointments and need help traveling. These members will be on the ground in a matter of hours. I want to assure New Yorkers that all of our state resources are deployed to help with storm recovery efforts, and we are coordinating closely with local officials across the state. Remember: stay off the roads and take precautions to stay safe in your home.

 
It Is Still Not Safe To Drive In WNY
There are multiple travel bans currently in place in Western New York due to treacherous travel conditions caused by the blizzard. Anyone caught driving during the travel ban will get a misdemeanor.
Here Are the 10 Snowiest Places in Upstate New York!
This list shows the Top Ten Snowiest Communities in New York State. Some of the numbers these places put up are incredible! The regions stick mainly to the perennially snowiest places we are familiar with such as the North Country, Adirondacks, Western New York, and the Tug Hill Plateau.
There are several online places that list the "snowiest places in New York State." Surprisingly, they all have different rankings and all use different data. So we decided to use the
New York State Ski Blog
as our source. Thousands of skiers rely on this site for accurate weather conditions around the state. So we did too.
FYI...since the winter of 2022 is definitely not over these statistics are for last year. We have no doubt that the rankings will change next year. I mean, have you seen the photos coming out of western New York recently? WOW!
Symptoms of Hypothermia And Frostbite