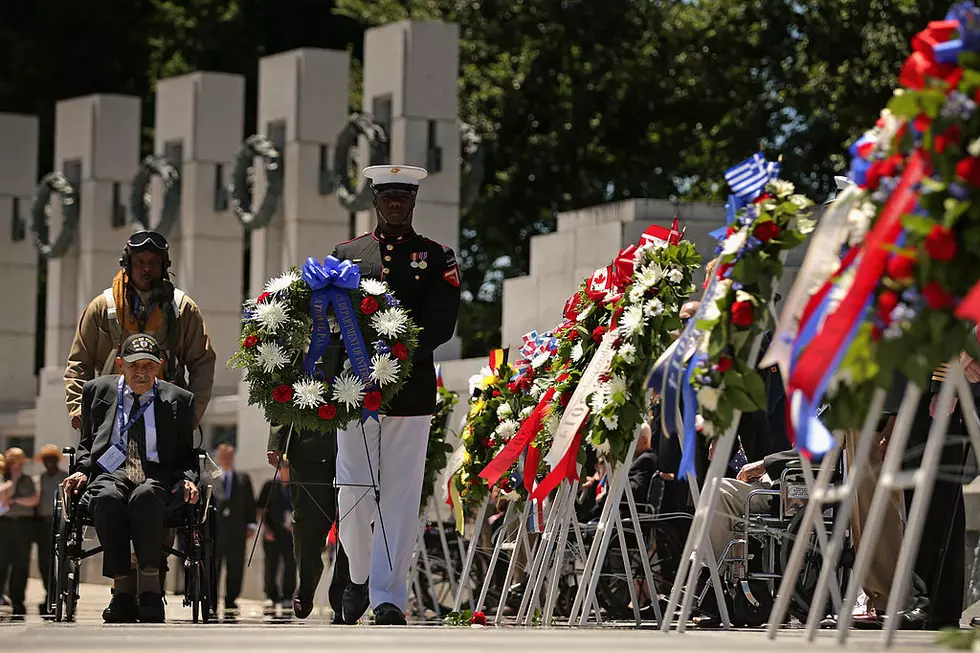 Black Veterans Monument Is Coming to Buffalo Waterfront
Chip Somodevilla / Getty Images
A new monument celebrating the contributions of African Americans who have served and are currently serving in the United States military is coming to the Buffalo & Erie County Naval and Military Park on Buffalo's waterfront.
According to a report from the Buffalo News, the African American Veterans Monument of Western New York has achieved all of its fundraising goals and now has all the necessary funding to begin construction.
At the last Buffalo Common Council meeting, the Council voted to accept a $200,000 grant from New York State and those funds represent the last piece needed to bring this project to reality. The African American Veterans Monument of Western New York Planning Committee, who is made up of veterans and stakeholders from around the area, are planning to meet next week to set the construction timeline.
The monument itself, designed by Solid 716, was commissioned by the Erie County Chapter of the Links, Inc. in 2014 and New York State Assemblywoman Crystal Peoples-Stokes convened the planning commission to bring this all to fruition. According to the African American Veterans Monument of Western New York website, the monument will serve as an eternal reminder the contributions of black veterans.
The design of the African American Veterans Monument is a matrix, serving as both a timeline and map of longitudinal coordinates. Each of the 12 black concrete pillars that will be 10 feet tall, and 3 feet wide, are placed in a chronological sequence, corresponding to the dates that each of the country's 12 military conflicts took place. The matrix's longitudinal coordinates represent the location where the war began. The spacing between the pillars represent peace times between each war. The tops of the 12 black concrete pillars will illuminate, representing the candles that families would put in their windows as a beacon to guide a soldier home.
-African American Veterans Monument of Western New York
In addition to the funding that has been raised by grants and donations, the AAVM are selling Commemorative Concrete Bricks that can be inscribed with the name, branch of service, rank or years of service of a veteran. You can buy a brick here.
8 Great Waterfront Summer Playdate Ideas for Kids in Buffalo
When it comes to a good playdate, there's a lot of different criteria to consider -- cost, age appropriateness, and range of activities. And, how fun is it for mom or dad, too?
Here's 8 great playdate ideas to try this summer in and around Buffalo's beautiful waterfront.
LOOK: 100 years of American military history
Flamingo Boats Are Back at Delaware Park
The 9 Best Places For a Weekend Getaway In WNY
You don't have to travel far for a great vacation. It can be right here in Western New York.
Step Inside This $5 Million Lake Home Just 2 Hours From Buffalo
This lakefront
property
is the definition of a dream home.