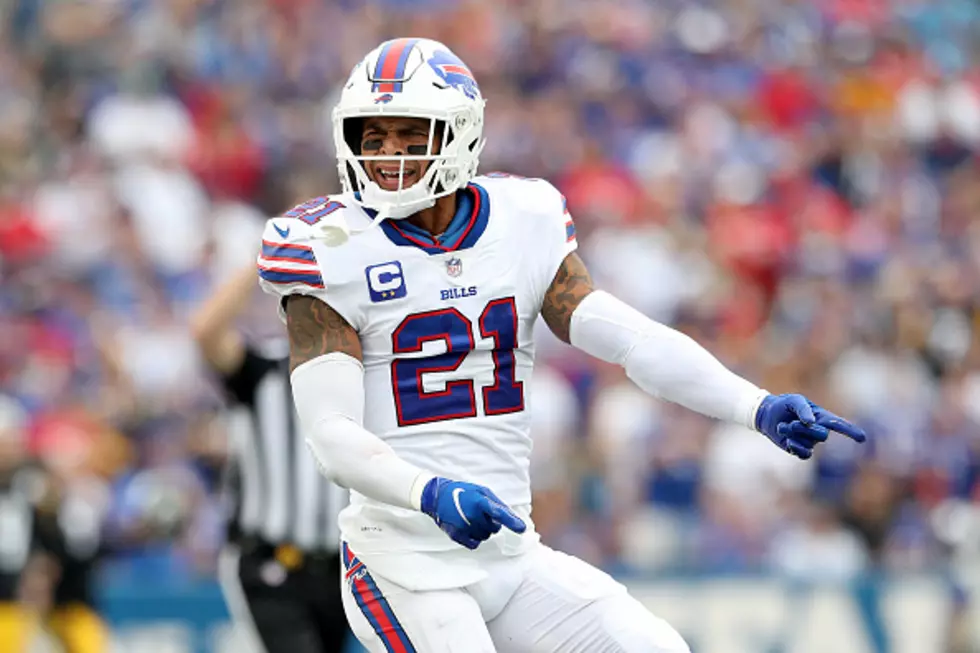 We Love This Tweet About Jordan Poyer
Getty Images
The Buffalo Bills and the fans are getting ready for training camp and the preseason to start. With high expectations for a successful season, the hype is real about this Buffalo Bills team and they seem to be ready and willing to take on the challenge.
But as we get ready for football season to arrive, the off season has been pretty exciting. If you follow the national sports media, they seem to understand why the Bills Mafia is so fired about Josh Allen and the Buffalo Bills. But the team is deeper than just their world-class quarterback. One Buffalo Bills defensive player has been classified as the best in his position and Jordan Poyer's wife, Rachel Bush couldn't be more proud.
This comes after a report that rates the top safeties in the NFL and places Poyer at the very top!
Poyer is the NFL's best safety in deep and intermediate coverage, and he's better at everything else than you may think. That's why he's at the top of this list
Fun Summer Date Ideas Under $20 In Western New York
We've rounded up some budget-friendly date ideas around Western New York that are cheap or (even better!) totally free - and achieve the most important purpose - spending some one-on-one time with the one you love (or at least like a lot).
Amazing $1.4 Million Florida-Looking Home in Clarence
This $1.4 million mansion in Clarence
looks like
it belongs in Florida.
Restaurants With The Best Free Bread In Western New York
Ok...we all know it's not really free, but it's included with your meal. There's no doubt there are certain places that stand out when it comes to their bread.