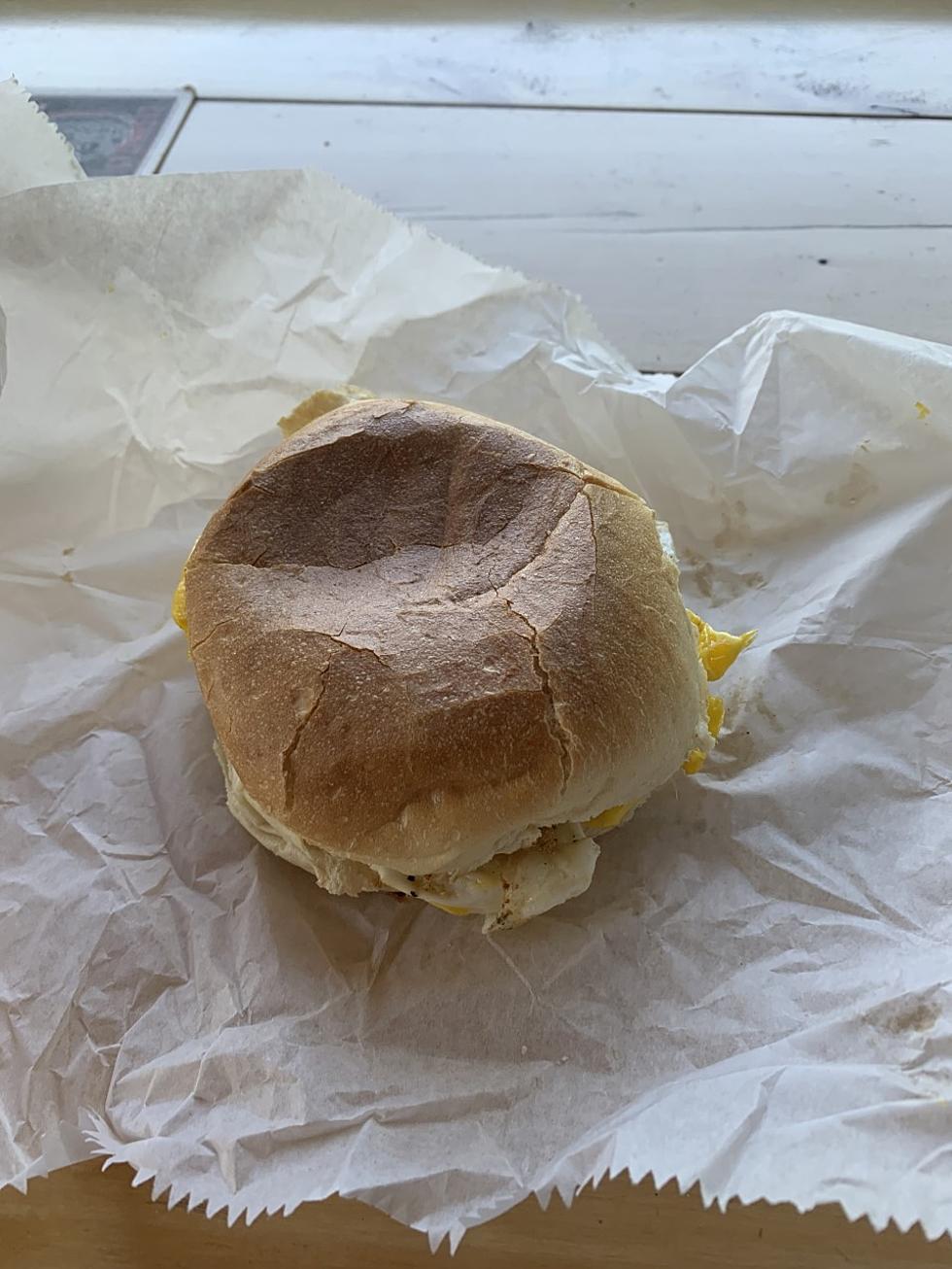 The Best Breakfast Sandwich In New York State
Chris Owen
Nothing beats a good breakfast sandwich. Many people love the chain restaurant breakfast sandwiches, which I can't lie, they can be very good.
Places like McDonald's, Bojangles, and Wendy's serve up some delicious breakfast sandwiches, but let's face the facts, they are not as good as a homemade version made at a local restaurant.
Here in New York State, there are plenty to choose from. You can probably visit dozens of different spots in the New York City region, and there are great options in Buffalo and Western New York, but the best breakfast sandwich in the entire state is at a place in the Finger Lakes.
If you have ever driven down Keuka Lake, near Penn Yann, then you might have driven by a place called, well, The Olney Place.
The Olney Place is located on E. Lake Road in Penn Yan and is situated right off Keuka Lake's eastern shore.
Three years ago, I stopped there with my friends and the only reason we went was because it was up the road from where our lake house was that we were staying at.
We went back there in 2021.
I've had countless breakfast sandwiches around New York State, including many in Buffalo, but The Olney Place is without a doubt the best breakfast sandwich I have ever had.
It tasted like you made it yourself but even better. They have a sandwich called "The Eye Opener," which is two eggs (instead of just one, which is a huge plus), choice of bacon, sausage, ham or salami, and cheese all on a toasted roll.
The roll tastes just like Costanzo's, which is popular here in Buffalo. I honestly was blown away by it and my fiancée was as well. I'm not sure which kind of oil they use, but it may be that they cook the eggs in the bacon or sausage fat. That, along with the incredible toasted roll, makes it an unbelievable breakfast experience.
If you're ever driving down Keuka Lake, it's without a doubt a worth to stop in. It's also a grocery store and gift shop!
Most Overrated Places In New York State
The most overrated towns and cities in New York State.
9 Most Underrated Places in New York State
The most underrated places in New York State.
LOOK: Food history from the year you were born
From product innovations to major recalls,
Stacker
researched what happened in food history every year since 1921, according to news and government sources.
LOOK: Things from the year you were born that don't exist anymore
The iconic (and at times silly) toys, technologies, and electronics have been usurped since their grand entrance, either by advances in technology or breakthroughs in common sense.
See how many things on this list
trigger childhood memories—and which ones were here and gone so fast you missed them entirely.