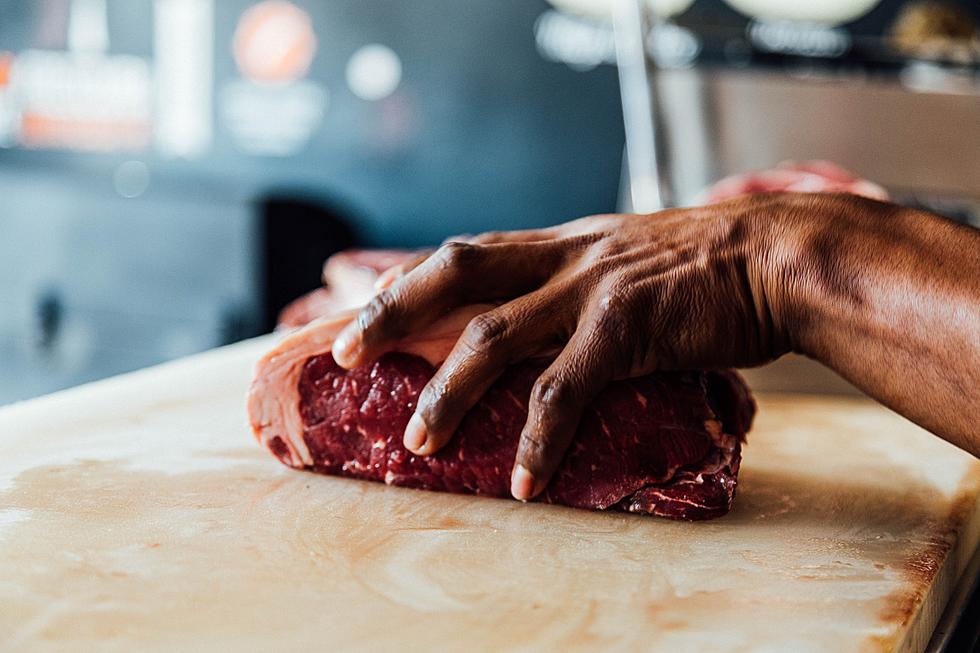 A major beef recall is affecting consumers in New York State. A manufacturer is recalling 3,000 pounds of boneless Angus chuck due to concerns of E. coli contamination.
Elkhorn Valley Packing, which is based in Harper, Kansas, is recalling approximately 3,436 pounds of boneless beef chuck products. The beef may be contaminated with Shiga toxin-producing E. coli (STEC) O103, according to a recent announcement by the the U.S. Department of Agriculture's Food Safety and Inspection Service (FSIS) announced today.
What Is Shiga toxin-producing E. coli?
According to the New York State Department of Health,
E. coli are a diverse group of bacteria that normally live in the intestines of humans and animals. Although most strains of these bacteria are harmless, some produce toxins that can make you sick and cause diarrhea (loose stool/poop) such as Shiga toxin-producing E. coli (STEC).
STEC infections can affect anyone, but young children and elderly people are more susceptible to develop serious infection. Health older children and young adults can also become seriously sick from STEC infections. Infections can develop when a person eats anything contaminated with the bacteria. This typically happens when the meat is consumed raw or undercooked. In addition to beef, STEC infections can be spread by eating lettuce, alfalfa sprouts, salami, and drinking raw (unpasteurized) milk, juice, or cider.
Which Beef Products Are Being Recalled In New York State?
The beef products were shipped to distributors, federal establishments, retail locations, and wholesale locations, including hotels, restaurants, and institutions in New York State, as well as Connecticut, Illinois, Indiana, Maryland, Massachusetts, Michigan, New Jersey, and Pennsylvania. The products bear the establishment number "EST. M-19549" inside the USDA mark of inspection.
The boneless beef chuck items being recalled were packed on February 16, 2023. Various weights of corrugated boxes containing "Elkhorn Valley Pride Angus Beef 61226 BEEF CHUCK 2PC BNLS; Packed on 2/16/23" are included in the recall. You can view the complete list of serial numbers and box count numbers being recalled here.
Many clinical laboratories do not test for non-O157 STEC, such as O103, because it is harder to identify than STEC O157:H7. People can become ill from STECs 2–8 days (average of 3–4 days) after consuming the organism.
If you have purchased this product, throw it away or return it to the point of purchase.
Top 7 Most Redneck Towns In Central New York
Some people may see the term "redneck" as a derogatory term. In these towns... it's a sense of pride.
10 New York State Hospitals Rank Among The World's Best
Newsweek magazine recently published its ranking of the top hospitals in the world and 10 are here in New York State. Who made this list?
Newsweek based its list of the
Top 250 hospitals on earth
based on four criteria: patient care, research, innovation, and consistency. 2023 marks the fifth year the publication put together data on hospitals from around the world. This year's data reportedly includes more than 2,300 hospitals from 28 countries, approximately 400 in the Unites states.
Here's the ones from New York State:
5 Cheeseburger Facts to Make EveryDay Cheeseburger Day