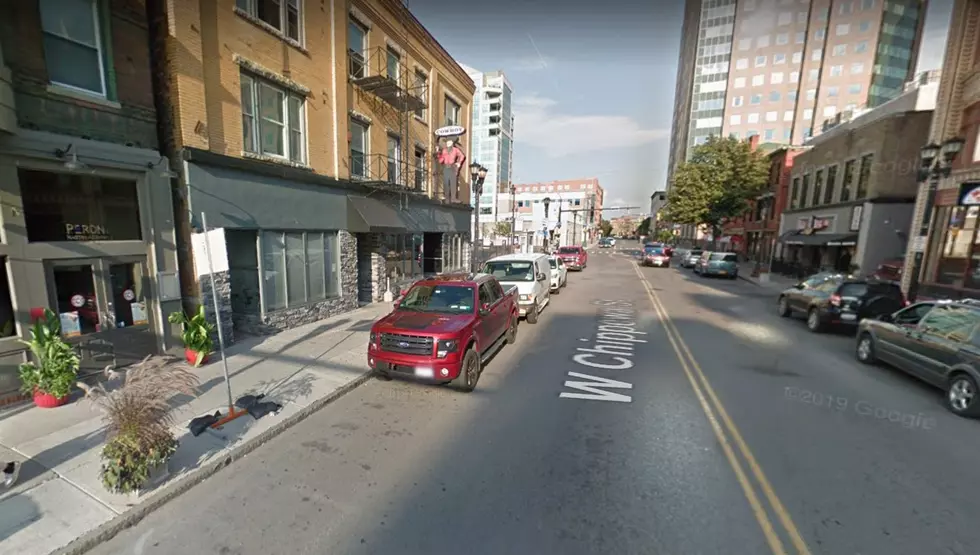 Bar on Chippewa Loses Liquor License for COVID-19 Violations
Credit: Google Maps
A well-known bar on Chippewa Street in Buffalo has had its liquor license suspended due to COVID-19 restriction violations.
Enter your number to get our free mobile app
The Cowboy, located at 45 W Chippewa Street in Buffalo, was one of three Western New York bars to have their liquor licenses suspended, according to WKBW. In addition to The Cowboy, there was one bar/restaurant in Erie County and one in Chautauqua County. Statewide, Governor Andrew Cuomo announced that 36 bars and restaurants had their liquor licenses suspended for violating New York State COVID-19 restrictions.
"As we move into the colder weather and are forced indoors, it is imperative that businesses stay compliant across the state. New Yorkers must continue wearing masks, practicing social distancing, and following the life-saving protocols put into place to keep us all healthy."
Three WNY Bars Have Liquor Licenses Suspended
November 4, 2020 - Big Shots Kennedy Grill, located at 674 Route 394 in Kennedy
November 13, 2020 - The Cowboy, located at 45 West Chippewa in Buffalo
November 20, 2020 - Clinton Bar & Grill, located at 2460 Clinton Street in West Seneca
On November 8th, the Erie County Department of Health and the Erie County Sheriff's Office conducted an inspection of the crowded premises, finding approximately 30 patrons in a nightclub-like atmosphere with a DJ and patrons standing, drinking and mingling without facial coverings. Erie County DOH report previously visiting the premises on August 21st and issuing a warning regarding employees without facial coverings.
New York State has suspended a total of 279 liquor licenses during the coronavirus pandemic, according to the NYS website. The State has also filed 1,867 charges against bars and restaurants for violating COVID-19 restrictions.
READ MORE: 10 free apps to help you get fit in our new normal