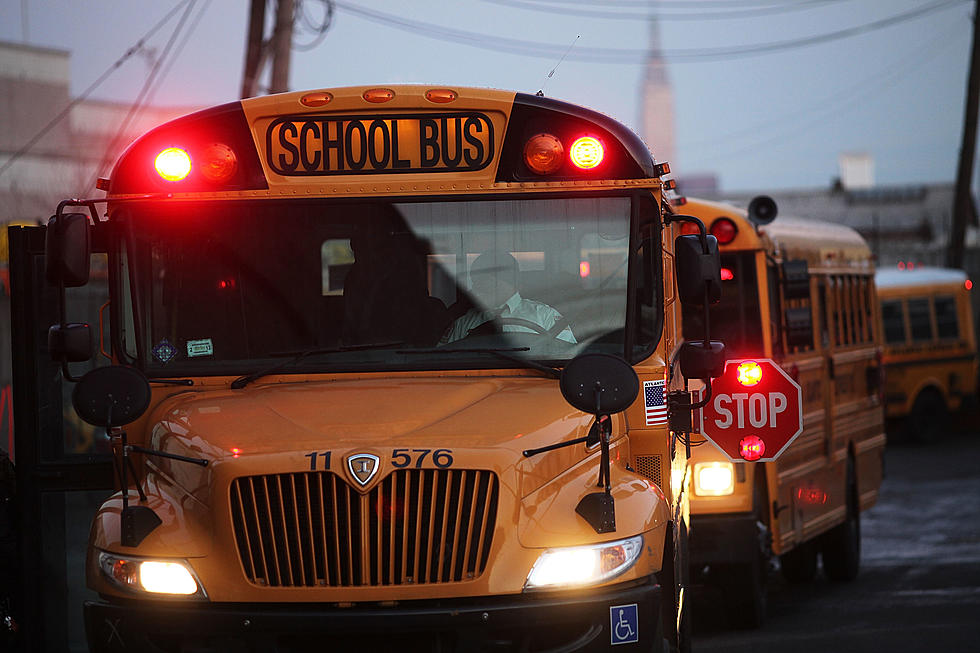 Back To School Time Means Busy Roads, Excited Kids
Getty Images
It's back to school this morning for kids around Western New York and police are urging drivers to slow down and pay attention.
This week we all have to be patient and mindful that kids will be crossing the roads on their way to school excited and sometimes distracted.
Drivers and students have to exercise caution because during the pandemic many students were either learning from home or in school less frequently. Students may be excited about reuniting with friends and teachers, while getting used to new surroundings.
Some drivers as well are just getting back on the road after working from home for an extended period.
While school zone cameras in the city of Buffalo may be gone, the 20 mph reduced speed limit is still in effect, as well as drivers having to stop for school buses discharging students.
School districts have been plagued with the lack of bus drivers and have had to hire to meet the growing transportation needs.
Michael Cornell, President of the Erie-Niagara School Superintendents Association, reminds us that for many bus drivers across Western New York it's their first week on the job.
"We're going to have a ton of new bus drivers out there. A lot of people who are trained, they're skilled, they're conscientious, but they're new at their work and like anyone else who's new at their work, they're going to need a little extra space, they're going to need a little extra patience," Cornell, who's also the Hamburg Central Schools Superintendent said.
What Buffalo Parents Need to Know About COVID-19 Back-to-School Plans
Top 10 WNY Public High Schools According To US News and World Report
Check out the latest ranking of Public High Schools in WNY according to US News and World Report.
7 Things You Say That Your Kids Don't Understand