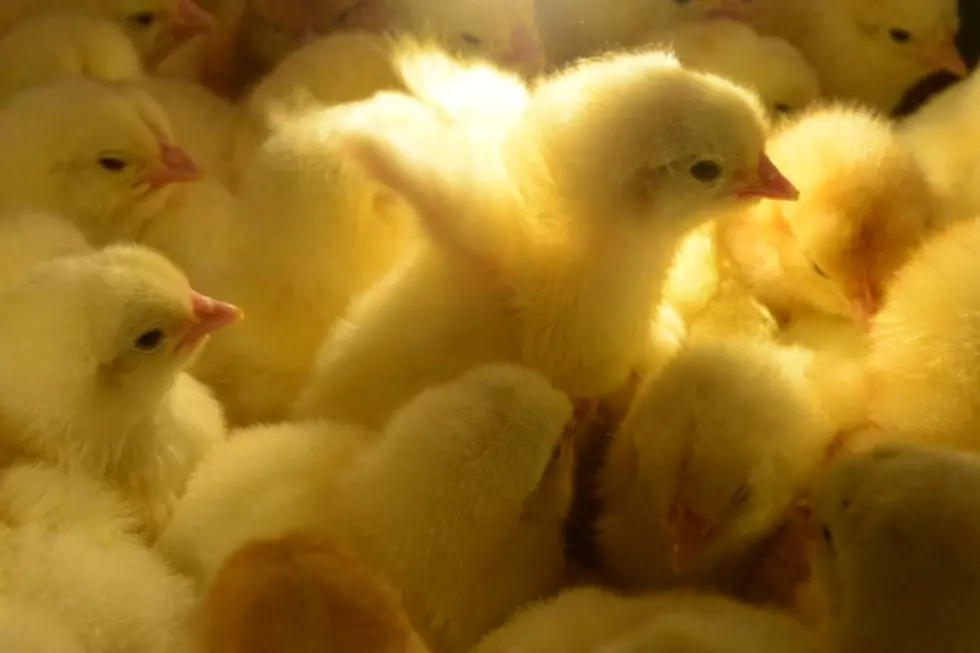 A Chicken Invasion Just North Of Buffalo, New York
AFP via Getty Images
As we wrap up the summer and get ready for the busy Labor Day travel weekend, there is another reminder to pay attention while driving. From coast to coast and across the border in to Canada, thousands will be hitting the road for the last blast of summer fun. It is more important now than ever to be alert on the highways.
But there are some things that you simply never expect to see when you are on a road trip. Sure, wildlife is always a concern on the road. But what about chickens? What about thousands of chickens?
Ontario Provincial Police Highway Safety Division tweeted out on Monday afternoon that the public helped them pick up chicks on the side of the road.
All of the chicks were collected safely and the road reopened!
This will be a busy weekend on both sides of the border. Labor Day, spelled Labour Day, is being celebrated in both countries and many people use this weekend to close up their cottages or start the fall planning. With the COVID-19 restrictions being scaled back at the border crossing, this could be the busiest holiday weekend in more than two years. Stay alert and keep an eye out for just about everything.
Does This Coyote in My Backyard Have Mange?
Look at this coyote spotted in Rob Banks' backyard.
Top 22 Coffee Shops in Western New York
These are the top 22 coffee shops in Western New York that are perfect for meeting a friend, studying for a test, or getting caught up on some office work.
Check Out This Million Dollar Home In East Aurora [PHOTOS]
The most recent million-dollar home sold in East Aurora could easily be one of the most striking Western New York homes out there.