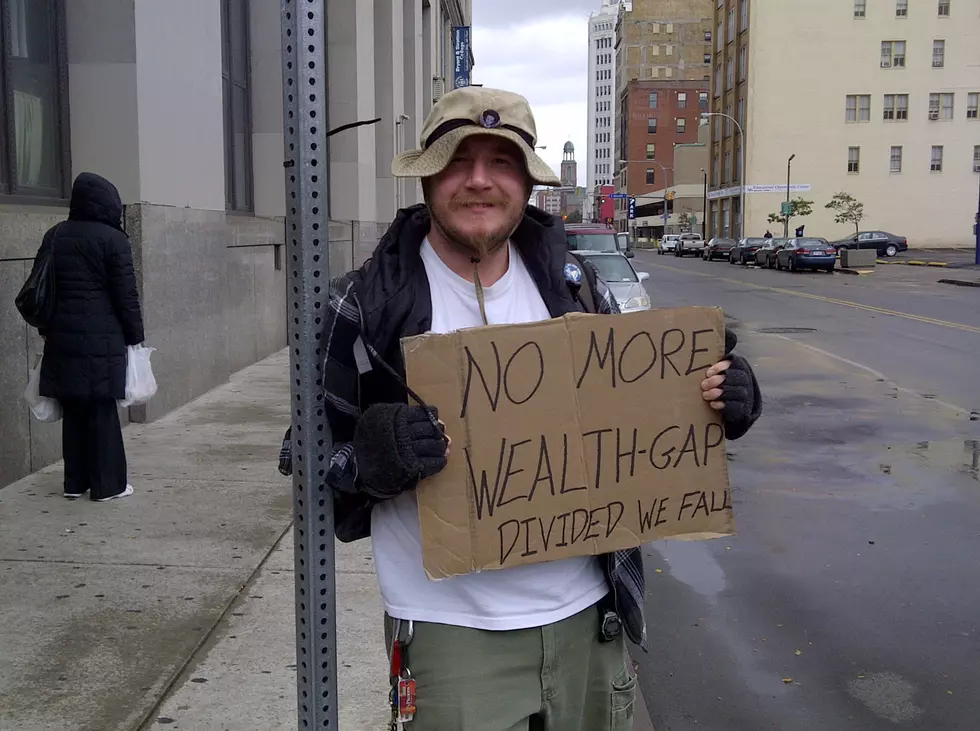 DJ Ed-Nice/WBLK
While walking into the Rand building this afternoon I bumped into this guy right here...
We had a quick conversation and you know what? I totally agree with his sign.
It's time for YOU to stop accepting that it's ok for there to be this humongous gap between the top 1% of Americans and the rest of the US, the 99%.
The gap only exists because we allow it to. We, the people, have the power in this country - let's seize it!
At the end of the day, this is all about money and the powers that be expect you to not pay attention or care. You have a choice, use it.
"Carpe diem, quam minimum credula postero"