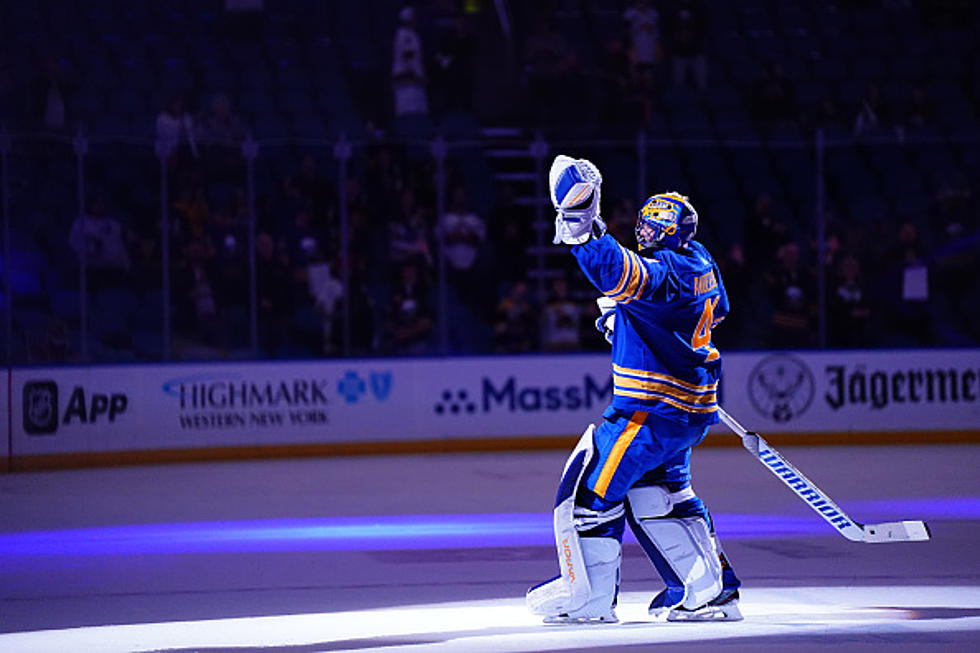 The Buffalo Sabres Are Different This Time! Here's Why
NHLI via Getty Images
The season may be winding down for the Buffalo Sabres, but that has not stopped them from gathering some steam and winning! It was a big win for the Buffalo Sabres on Monday night and one that has been six years in the making.
The Sabres beat the Carolina Hurricanes 4-2 at KeyBank Center Monday. Sabres goaltender Craig Anderson stopped 32 of the 34 shots and up next for the Sabres is a road game against the Hurricanes on Thursday.
The Buffalo Sabres seem to have really turned things on since the return of former captain Jack Eichel. The return of fans after the COVID-19 pandemic and restrictions were lifted also seems to be a big boost for the Sabres. Hearing the larger crowd cheer has been refreshing and has re-energized the Sabres.
It was just last week that the Buffalo Sabres and fans honored 51 year veteran announcer, Rick Jeanneret.
"RJ" has been doing a variety of meet and greet appearances and on Monday was at Wegman's on Alberta Drive in Amherst. It is a bit of a farewell for Rick Jeanneret who will be retiring at the end of the season. It is good to see the Buffalo Sabres making a strong push to the end of his career as well.
6 Ways To Fight Allergies in Western New York
Full List Of Buffalo Bills Who Have Been Arrested Since 2000
5 Better Places For Costco In Western New York
Last week Western New Yorkers got some really amazing news, A Costco was coming to the 716. Unfortunately, the location of the new proposed Costco didn't sit well with many Western New Yorkers.