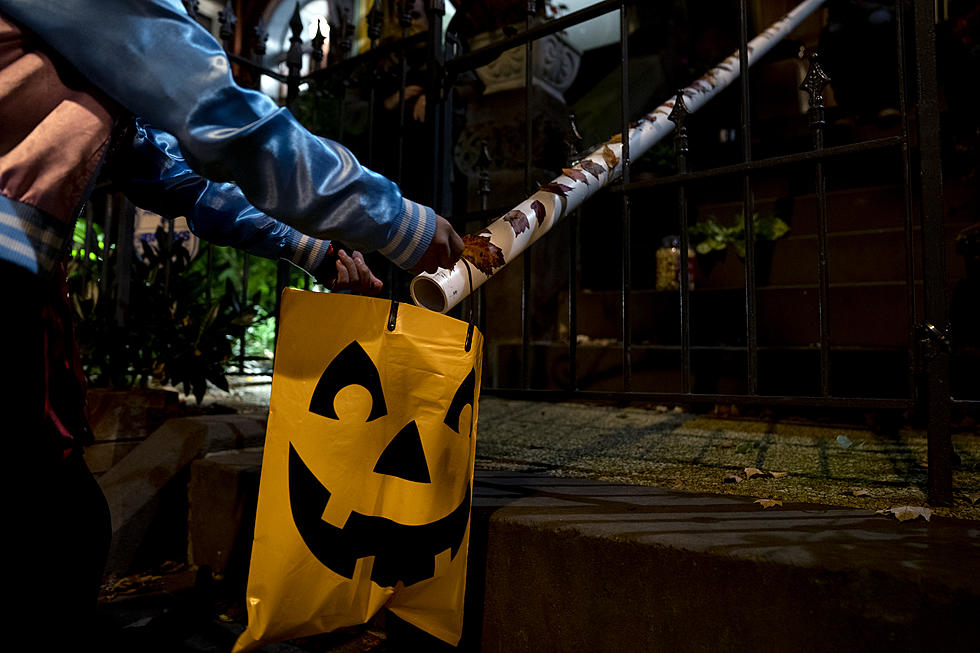 A Spooky Festival Returns For Two Nights In Buffalo
Getty Images
Green Buffalo Productions is hosting a grand reopening event for live theatre on Hertel Avenue beginning the Friday of Halloween weekend.
It's a spooky festival, to say the least, and it is perhaps everyone's favorite show of the year. 
If you are in attendance on Friday, Oct. 29 or Saturday Oct. 30, you will see six amazing Spooky plays, written solely by Western New York playwrights. This year, Green Buffalo Productions will be performing at their new venue, which is The Daily Planet Coffee Company. 
What is Spooky One Acts?
The Spooky One Act Play Festival is a collection of plays written by Western New Yorkers and given a stage to really shine. Each of the one act plays you will see at the festival has a spooky theme to it. They can range from absolutely hilarious to incredibly horrifying -- it all depends. 
What is Green Buffalo Productions?
Green Buffalo Productions has been producing spooky plays since it first began in 2018. This annual festival in October is not only a fan favorite -- it's also a cast favorite. 
They are a team of young professionals that love to work in theatre, art, and creative writing. They are also a woman-owned business that is dedicated to Western New York, producing only original work while remaining a resource for creators who are marginalized. Each of the team members bring their own designated talents to the company while overseeing every step of the production process. 
The Festival Line-Up
This year's Spooky One Act Play Festival features six plays, including:
Bad Karma by Juli Grygier

Directed by Sarah Henderson

Starring: Audrey Grout as Molly and Luis Maisonet as Dylan

Anniversary by Bella Poynton

Directed by Sarah Henderson

Starring: Audrey Grout as Clare and Luis Maisonet as Ian

All Lives Lead To Death by Justin Pope

Directed by Mariangela Mercurio

Starring: Sarah Hill, Kaylie Horowitz, and Maryna Seufert

Victoria by Ellen C. Scherer

Directed by Mariangela Mercurio

Starring: Sarah Hill as Jen, Maryna Seufert as Amy, and Kaylie Horowitz as Tori

Arise and Prep by J. Snodgrass

Directed by Kayla Victoria Reumann

Starring: Emily Bystrak as Melba, Juli Grygier as Jane, and Ashton DeCaro as Bryce

The Exorcism of Princess Bubble-Head by Madison Sedlor

Directed by Kayla Victoria Reumann

Starring: Juli Grygier as Rachel, Emily Bystrak as Nora, and Ashton DeCaro as Princess Bubble-Head
This festival has sold out every year, so if you want tickets, get those here.
Additional Note:

One important note about the Spooky One-Act Play Festival -- all patrons must show proof of COVID-19 vaccination in order to be admitted into the venue. Acceptable forms of COVID-19 vaccination includes a vaccination card or an excelsior pass alone, accompanied with photo identification. All attendees will be asked to wear a mask regardless of vaccination status, and tickets will not be refunded.
57 Fun Facts You Might Not Know About Buffalo
You might know a lot of these, but there is no way you know all 57 things. If you did, I would be impressed.
Here's a list of 57 fun facts that single Buffalo out from the rest of the country.
20 Amazing Old-School Restaurants in Buffalo
The 20 best old-school restaurants and bars in Western New York.