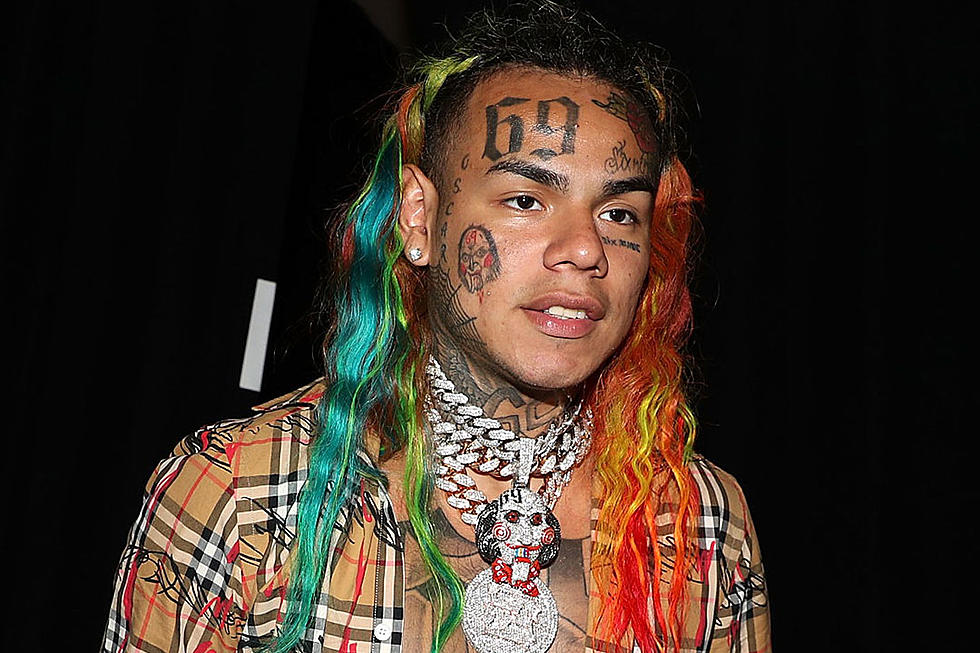 Man Accused of Kidnapping 6ix9ine Found Not Guilty of Abducting Him: Report
Shareif Ziyadat, WireImage
The verdict for two former 6ix9ine associates is officially in.
During a Thursday (Oct. 3) hearing at Manhattan's Thurgood Marshall U.S. Courthouse, Nine Trey Gangsta Bloods members Anthony "Harv" Ellison and Aljermiah "Nuke" Mack were read the verdicts for their case. In a development many might find surprising, Ellison was reportedly found not guilty of kidnapping 6ix9ine.
This report comes courtesy of Inner City Press' Matthew Russell Lee, who's live-tweeted developments from the trial while it was still going on. In one tweet with some of the verdicts, Lee wrote in part, "Count 3 - Ellison - NOT GUILTY (that's #6ix9ine kidnapping)." 
This verdict arrives after their high-profile trial in which 6ix9ine testified against both men in court two weeks ago.
Before Ellison and Mack's case went to trial, court documents obtained by XXL appeared to confirm that 6ix9ine agreed to testify against his former associates. Soon afterward, a defense lawyer for Ellison claimed that the robbery prosecutors blamed his client for was a phony promotional ploy.
"No robbery or kidnapping or assault happened," Ellison's lawyer Devereaux Cannick said at the time. "[6ix9ine] was about to drop another album…gotta get that buzz up. That's how he makes money."
Cannick's claims stand in stark contrast to the recording of what prosecutors alleged was video of 6ix9ine's kidnapping. In the video, Tekashi pleads for Ellison to stop his attack. "Harv, I put money in your pocket, bro. I'm scared, bro," 6ix9ine can be heard saying. "I don't know. Niggas be like extortion this, extortion that."
See 22 Hip-Hop-Related Police Raids