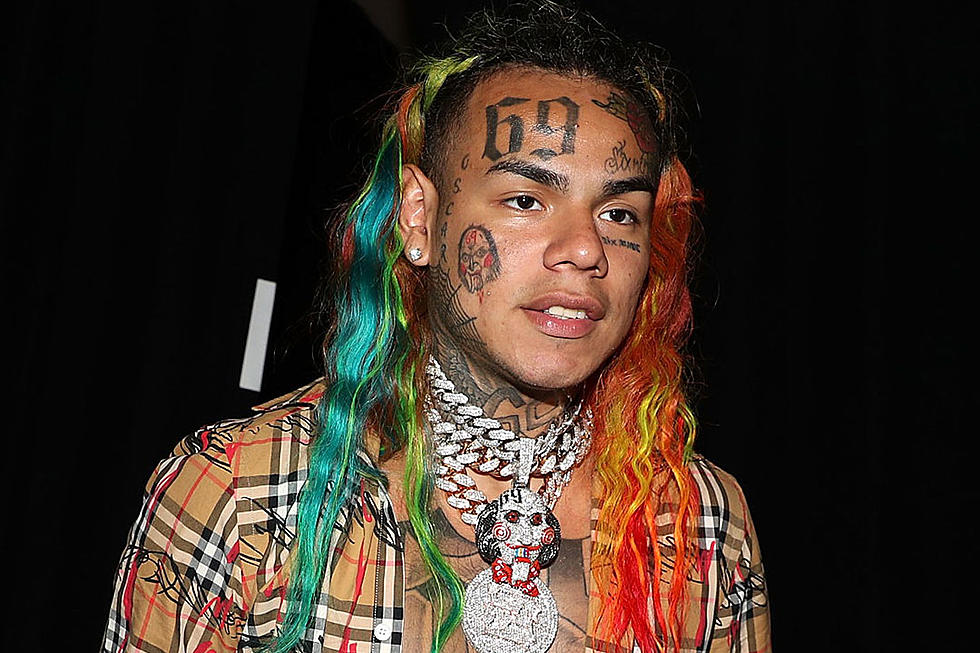 6ix9ine's Driver Testifies He Became an Informant After Being Arrested by ICE: Report
Shareif Ziyadat, WireImage
The plot once again thickens in the trial of Nine Trey Gangsta Blood gang members Aljermiah "Nuke" Mack and Anthony "Harv" Ellison. 6ix9ine has testified in the trial last week, and now, his one-time driver Jorge Rivera is on the stand to deliver his own shocking testimony.
According to Inner City Press' Matthew Russell Lee, who is live-tweeting from the trial in Manhattan's Thurgood Marshall United States courthouse today (Sept. 23), Rivera revealed that he became an informant for authorities following an arrest by ICE and provided police with info on the rapper and his associates.
"While you were detained, did you speak with law enforcement about cooperating?" Jorge was questioned, to which he responded, "Yes."
According to Rivera, 6ix9ine had no knowledge at the beginning but may have become suspicious. "Did you ever come to believe that Tekashi suspected you of cooperating," Rivera was asked. Rivera responded, "Yes, toward the end."
This news arrives a week after different people in the hip-hop community voiced their disgust with 6ix9ine's decision to cooperate with federal authorities. Speaking on the matter of Tekashi taking the stand against his former associates, Meek Mill used a tweet to call out the rapper.
"69 going up in s federal courthouse today kids! Message of the day don't be a Internet gangsta... be yourself! #cloutisnottheroute get money," tweeted Meek, who is just one of many rappers who've got a problem with 6ix9ine's actions.
See tweets about Rivera's testimony for yourself just below.
See 18 Rappers Who've Been Arrested in 2019