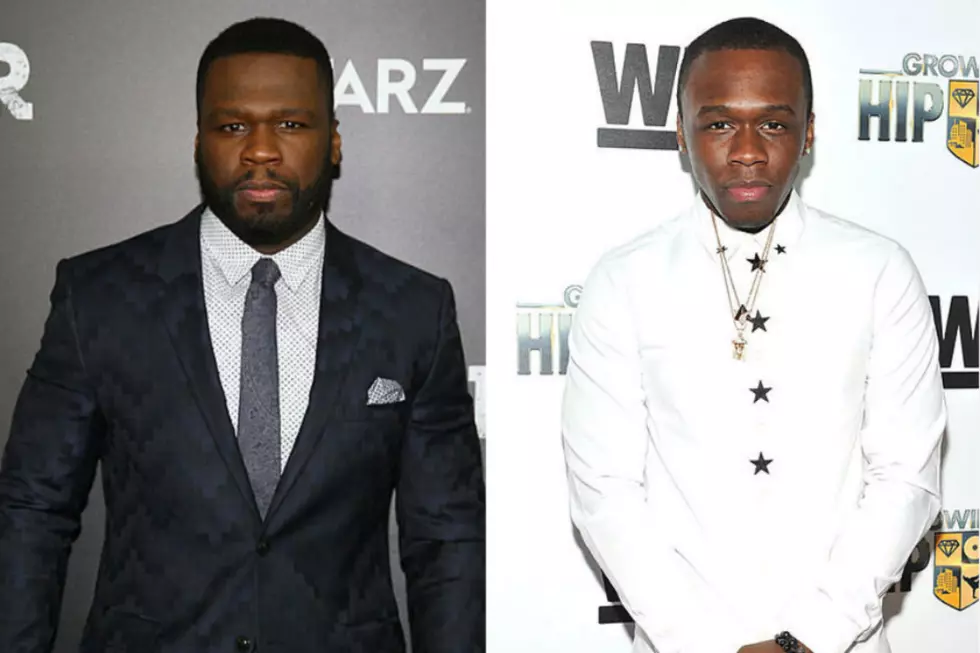 50 Cent Claims Oldest Son Isn't His After Attending Rapper's Show: Report
Paul Zimmerman / D Dipasupil, Getty Images (2)
50 Cent and his oldest son Marquise's relationship has been strained over the years, to say the least. Now it appears the rapper is outright denying the 21-year-old on social media.
On Friday (June 28), 50 performed at the Barclays Center in Brooklyn for the Master of Ceremony show along with the likes of Cam'ron, The Lox, Fabolous, DMX, T.I., Snoop Dogg, Das EFX, Junior Reid and M.O.P. Fif's son Marquise was in attendance at the show, sharing footage from the crowd on his Instagram Story. In the clip, he dances happily while 50 performs "I Get Money" and "Magic Stick." It is unclear if he is enjoying the show ironically. 'Quise is in the middle of the crowd with his friends during the set. This fact was not lost on someone who questioned 50 about it in his Instagram comments.
"Negro why you didn't give your own son backstage passes he in the crowd like regular people smfh," the person wrote.
50 fired back, "I got a blood test that's not my kid fuck outta here."
50 and Marquise have been at odds for years with 50 and 'Quise throwing shade at one another on multiple occasions. The Queens mogul also has a strained relationship Marquise's mother. Last year, Marquise FaceTimed with Floyd Mayweather during the boxer and 50's beef in order to spite the rapper. Nobody wins when the family feuds.
Check out 50's since-deleted comment below.
Read 10 Wild Stories That Took Place During Hip-Hop Tours