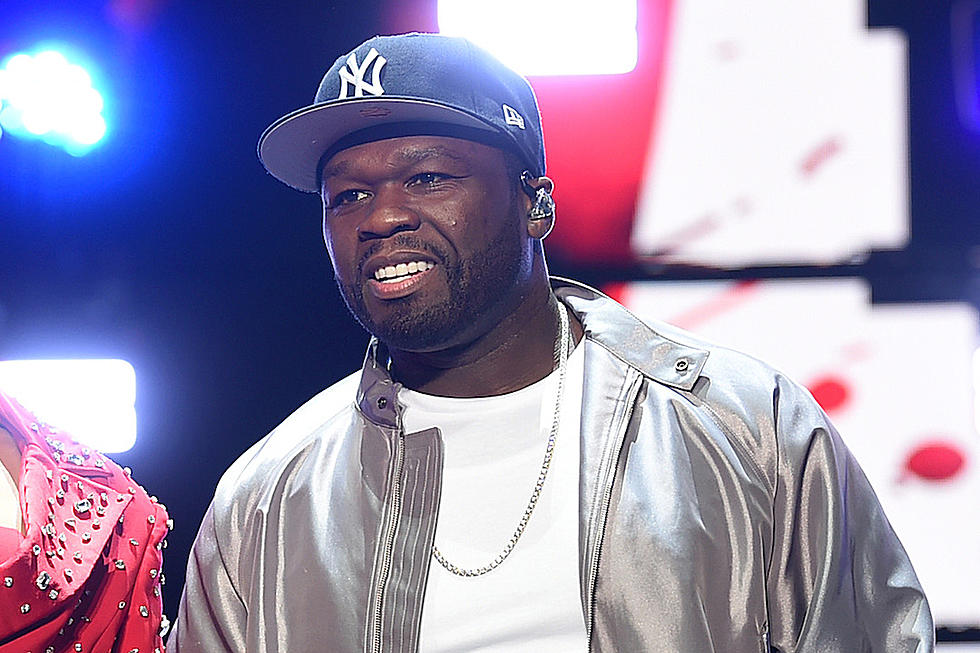 50 Cent Calls Out the Emmys Again: "Kiss My Black Ass in Slow Motion"
Jamie McCarthy, Getty Images
50 Cent is slamming the Emmys once again.
On Tuesday (Aug. 27), the rapper-mogul hopped on his Instagram page to share the ratings his Starz drama, Power, received during its premiere night on Sunday. According to The Hollywood Reporter, Power drew 1.47 million viewers. Subsequent replays propelled the Sunday-night total to 2.3 million viewers.
"The EMMY's can kiss my black ass in slow motion," Fif wrote in the caption for his post, which includes a screenshot of the Power season debut's TV ratings. "Fuck em I'm #1 They a bunch of Bengay my back hurt smelling ass old people anyway."
This isn't the first time 50 has taken the Emmy Awards voters to task. Last month, the 44-year-old rap veteran told reporters at the Television Critics Association Press Tour that he thinks race may have played a role in why his show hasn't been nominated for an Emmy yet.
"I like to say it's racial," 50 said. "That's the easy way to get out of things. People who are running and connected to these ceremonies are not necessarily cool people."
"So now, we'll never get one," show creator Courtney Kemp jokingly added following 5the comment from 50, who performed in Saudi Arabia this summer. Kemp then added that the show has been recognized by the NAACP and that feels good.
"I thought we were doing something new and fresh. I was hoping that the Emmy voters would take notice, and they didn't," Kemp said. "You just accept it and move on. But we've been winning [NAACP Image Awards] now for quite some time. It feels as though our core audience does love and respect the show. Not every show gets the attention it deserves."
You can read 50 Cent's Emmys comment below.
See 10 Classic Projects That Were Influenced By Nas' Illmatic