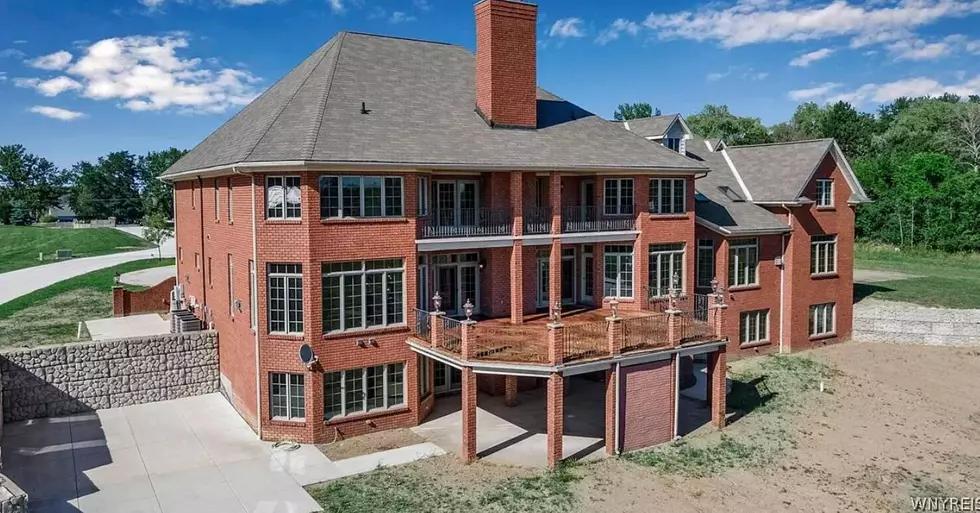 Step Inside The Most Expensive Home For Sale in Erie County
Credit: Zillow
If you're someone who loves living in a city setting, then a dream home in country probably doesn't sound like your best kind of idea. But if you are someone who loves the wide open spaces and huge yard and property to roam around, this home is perfect for you.
This amazing mansion estate just hit the market this week.
Listed on Zillow for $3 million, this home in Derby, NY is currently the most expensive for sale in Erie County.
The estate is 8.200 square feet of space and the home itself features five bedrooms and seven and a half bathrooms.
The entire mansion is covered in beautiful hardwood floors and every room is gigantic in space, with views of the countryside and surrounding property.
The bedrooms even have verandas, so you can walk outside of your bedroom and live like a king or queen.
The kitchen is big enough to make any meal with a giant island and state of the art appliances.
The home has three total levels and I'm not joking when I say the inside space is massive. It definitely would be too big for two people to live in alone but imagine all that space?
Take a look at some photos, courtesy of Zillow.
$3 Million Mansion In Erie County
Explore this $3 million mansion
for sale
in Derby; currently the most expensive home for sale in Erie County.
$1.8 Million Home In East Aurora Has Its Own Lake and Bridge
Step inside this
gorgeous
$1.8 million home in East Aurora.
Restaurant and Bar For Sale in Buffalo at $1 Million
This
real estate
space used to house a restaurant and bar. It also has living spaces.