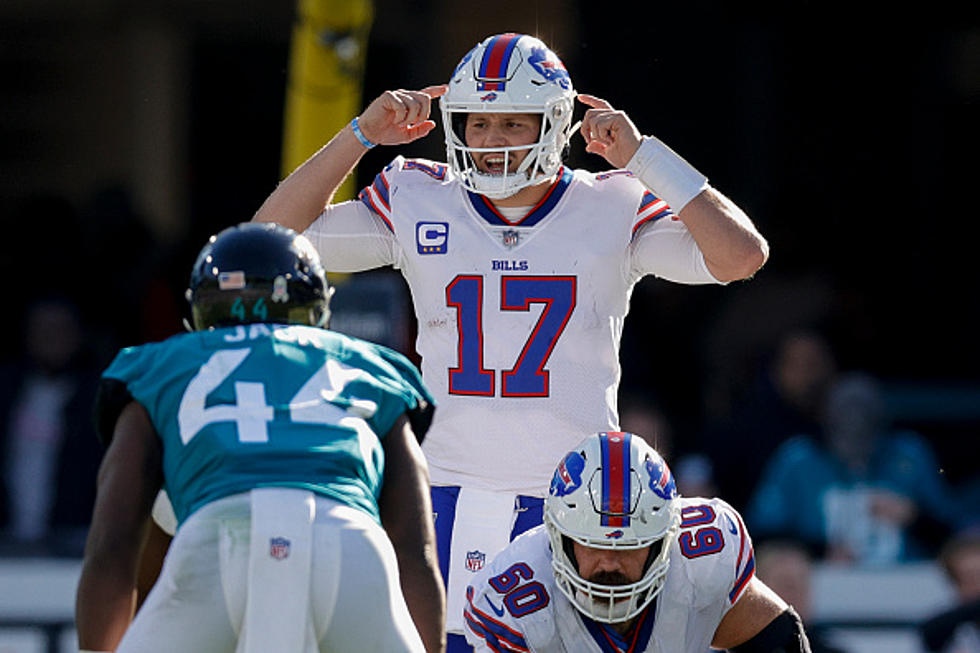 You'll Hear A New Voice On The Bills Broadcast Sunday
Getty Images
The Buffalo Bills will have a replacement for John Murphy on the broadcast of the game against the NY Jets!
Best wishes to John Murphy who has tested positive for COVID-19 and will miss the game this coming weekend when the Buffalo Bills play against the New York Jets.
In Murphy's place will be Paul Dottino of WFAN in New York City.
The Buffalo Bills are looking to rebound after a horrible display this past Sunday against the Jacksonville Jaguars. The Bills looked rough and out of sync and the offensive line certainly has some things to work on.
But, the beauty of the NFL is that every week, things can change. The Miami Dolphins just had an upset victory against the Baltimore Ravens on Thursday night football this week. The Dolphins have been one of the worst teams this season but somehow found a way to win against a tough team.
The Buffalo Bills have an opportunity to turn things around and gain some confidence against the New York Jets who are standing at 2-6. Not only can this be a big confidence boost, it can be a big win in the division.
Our best wishes go out to John Murphy. John has been great on the broadcast and after getting to know him in person, he is a true professional and gentleman. It is not uncommon for John to stop and chat prior to a game with listeners and fans who approach him.
Amazing Ski Chalet For Sale In Ellicottville