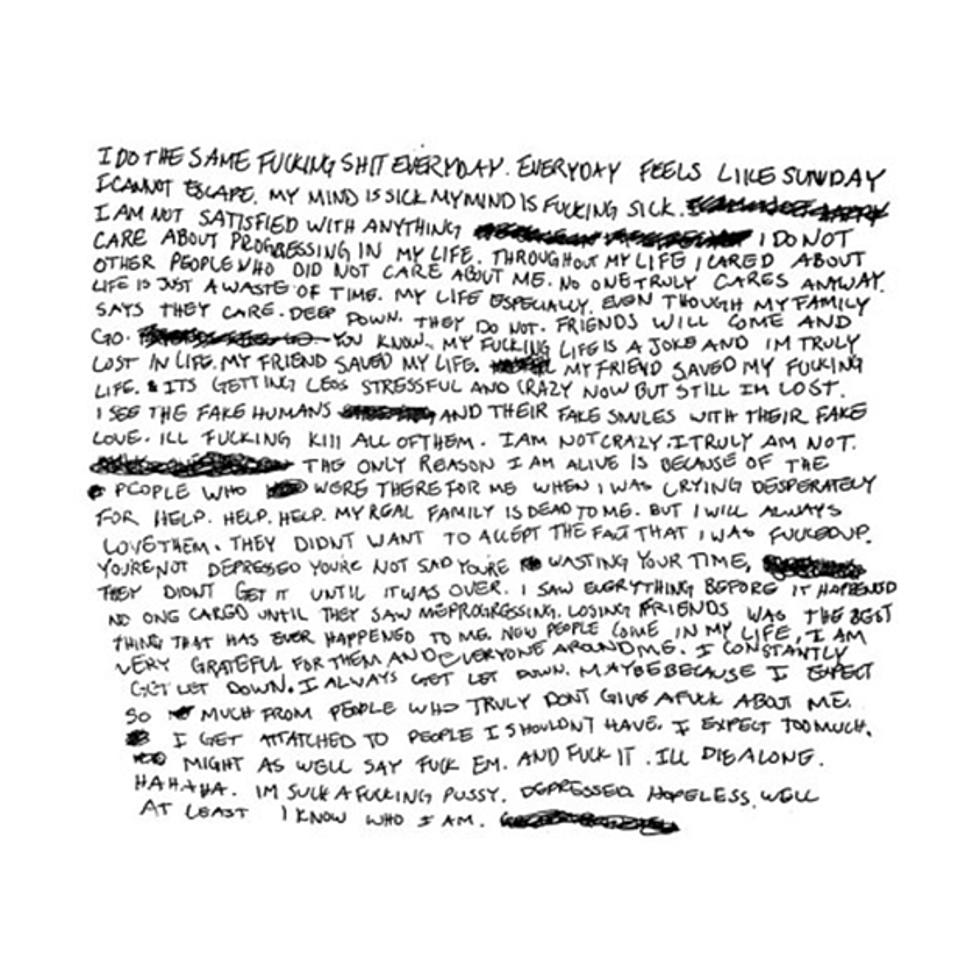 XXXTentacion Showcases a Different Style on New Song "Garette's Revenge"
XXXTentacion via Soundcloud
XXXTentacion is full of surprises. Fresh off dropping his Revenge project earlier this week, the Florida rapper-turned-internet sensation chooses to show off his softer side with the new track "garette's Revenge."
This is the same song X previewed in a short video clip earlier this month. It's obvious X is switching gears on this new material by the calming, acoustic vibe of the two-minute loosie. The new track, tagged "alternative rock," was self-produced by X and is only two verses long, but, of course, has already gained over a million plays on SoundCloud.
"Some kill, some steal, some will break your heart/You thought that I would let go and let you walk/Well, broken hearts break bones, so break up fast, and I don't wanna let it go/So in my grave I'll rot," sings X over a slow and simple guitar riff.
In the bio section of the SoundCloud page, X shares the full lyrics and writes, "I love you garette. rest in peace, jocelyn, I will have my revenge upon the world."
The rapper shared some more details about the passing of his friend on Twitter. XXX mentions he was distraught over the news of her suicide. Read his thoughts in the gallery below.
His new track is also available on iTunes for download under a different title, "Revenge." Check it out below.
See XXXTentacion's Thoughts on Losing His Friend
See Photos of XXXTentacion Performing at the 2017 Rolling Loud Festival